Heath Shuler East
An N.C. Congressional hopeful exchanges his R for a D — and that's all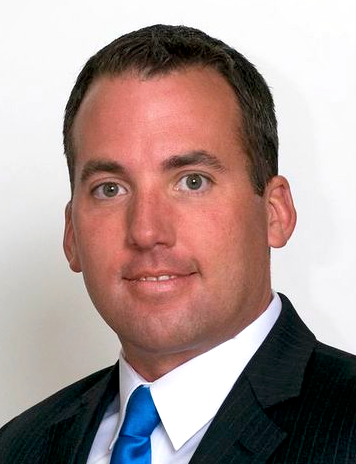 Since Thursday, when he announced that he "simply cannot stand with a Party where its most extreme element promote hate and division amongst people" in switching from Republican to Democrat, Jason Thigpen has been getting plenty of attention.
I just got off the phone with Thigpen's brother Chris, who's fielding his calls and helping run his campaign. Chris thinks he can squeeze me in today. Interview requests are flooding in. Jason Thigpen, a retired Army gun truck commander from Onslow County, will be on MSNBC's The Last Word with Lawrence O'Donnell tonight. I'll add to this post if I get to chat with him.
Thigpen, 36, is challenging Republican U.S. Rep. Walter Jones of Pitt County, who's represented North Carolina's Third Congressional District — essentially, the Outer Banks from Wilmington to the Virginia line — since 1995. His is certainly a compelling story: a soldier, returned from the battlefields of Iraq, dismayed by his party's extremism and compelled to turn to the godless Democrats. He didn't leave the Republican Party; the Republican Party left him, in other words. From his announcement (unedited):
Nothing about my platform has, nor will it change. The government shutdown was simply the straw that broke the camels back. I guess being an American just isn't good enough anymore and I refuse to be part of an extremist movement in the GOP that only appears to thrive on fear and hate mongering of anyone and everyone who doesn't walk their line. We've received some wonderful support by numerous leaders and members within the NC GOP, as the vast majority of Republicans are wonderful, hard-working people that don't agree with those radical nut-jobs either but unfortunately the extremists in the party, with their 'burn it all down' philosophy, appear to be the ones turning out the majority of voters in the primaries and mid-term elections. And I want the people to know there is a choice.
Regardless of Party affiliation, we should be able to agree and agree to disagree on issues, and still go out for coffee or dinner afterwards. To think anyone can despise, loath, insult, and threaten another American simply because of their Party affiliation is almost depressing. I mean, how many Democrats or Republicans entire families are registered with the same Party? So if your mother, father, brother, or sister are registered with a different Party would you disown them? Would you wish harm on them? Would you choose to no longer celebrate holidays with them? Would you no longer love them? These are the real questions that need answering before continuing the debate because when did being an American just no longer matter?
Good for him, of course. You hope it'll lead to more Republicans disturbed by the extremism of the tea party-infused GOP to either leave the party or start pushing back against its more psychotic elements.
But before Democrats start lining up to pump Thigpen's hand and direct him to the punch bowl, they might want to ask themselves if this is really someone they want to own.
Not that he isn't an honorable guy, or that his motivation for switching parties isn't sincere. But you heard it from his own keystrokes: His platform will not change.
Excerpts from his platform:
The very fabric of our great nation is lined with core principles that encompass the foundation for building and improving upon it. Those core principles are the roles of:
Limited Government
Free Markets
Individual Liberty
National Defense …
Government does not create jobs. Businesses, especially small businesses, create jobs. Economic growth can only be achieved by reducing the tax burden on businesses and individuals, reigning in out-of-control federal spending, and support policies promoting innovation and entrepreneurship …
When elected, I will support changes to the law that will actually lower costs, incentivize free-market innovation, increase healthcare options for individuals and reduce mandates on the small businesses that are the backbone of our communities …
I support the right to bear arms, as guaranteed to every American in the Constitution. That guarantee was set forth to allow the American people to protect themselves from a tyrannical government …
Let's keep these weapons out of the hands of criminals rather than demonizing law-abiding citizens whom are within their Constitutional rights' to keep and bear arms without the federal government trying to undermine the intended freedoms and liberties of every American …
This is ideological boilerplate, stock verbiage from GenericRepublican.org. There's nothing about income inequality, environmental issues, restrictions to abortion rights, or anything more than a glancing mention of the gusher of corporate cash that owns our system of government — anything that might identify Thigpen as something approaching a Democrat.
Not his fault. He believes what he believes, and the Democratic Party is an admirably (and notoriously) Big Tent.
But there are Big Tents, and then there's a big piece of canvas flapping in the wind. If Jason Thigpen represents the future of the North Carolina Democratic Party, you can be forgiven for wondering what the hell the Democratic Party stands for other than not being as bad as the worst Republican. That's troubling, because it's a question I find myself asking a lot about the national party, too.
UPDATE, 3:15 p.m.: Esquire's Charles Pierce wonders the same thing about the same guy. He's more vigorous and crotchety than I am. Then again, he's seen more:
You believe that? That's all this is about? Then run as a Republican and rely on those wonderful, hard-working Republicans to carry you through. You want to be a Democrat? It should take more than that. Abandoning the philosophy of states rights should be fundamental to that, especially if you're as vexed about voter-suppression as you claim to be. The rise of modern Jim Crowism in the form of voter-suppression is based fundamentally on a states rights philosophy. Can't take both positions. Sorry.
I fear that we're going to see more of this, and that the Democratic party will be so happy to have "competitive" candidates in certain unlikely geographic areas. The Democrats have enough trouble with its Joe Manchins already. There should be some vetting being done here, and some re-education, if necessary. It isn't enough to do the paperwork. You have to swallow the antidote, too.