Heist's new Canteen Taproom opens this week, and there's much more in store for 2017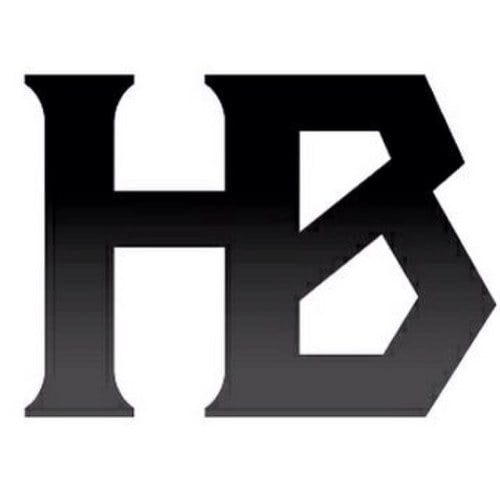 It's safe to say Heist Brewery had a rather impressive 2016, capped in December by its ever-popular Citraquench'l moving into the top 10 (ninth as of right now) for all IPAs as ranked by Beer Advocate (the hazy treat currently sits at 106th overall among all styles of beer in the nation).
And 2017 is set to be even bigger for Heist, starting with this week's opening of a new beer-centric taproom onsite (officially labeled as the Canteen Taproom) and later this summer with the opening of Heist Brewing and Barrel Arts about two-and-a-half miles away.
"The crew we have here is awesome now, and it takes a while to get the right people in the right spots," Heist owner Kurt Hogan says. "Two years ago we really started to feel like we were firing on all cylinders and now everybody's in a groove. I'm really proud of the people I've got and they love what they're doing. We're all enjoying it and when you enjoy it, that's when the good stuff happens."
Hogan says expanding had always been top-of-mind, one that became more prevalent over the last couple years thanks to an impressive array of beers that head brewer Eric Mitchell and assistant brewer Scott Worthington continue to produce, along with an idea to provide a more relaxed atmosphere for the craft beer-drinking crowd.
"Some people don't necessarily want tableside service," he says. "They just want to come in, have a beer and may not want a server. We had limited bar space and the rest of what we have is a restaurant – we're a brewpub. So, how do we get people in here that want to feel like they are coming into a taproom, like the other breweries?"
The answer, it turns out, was right next door. Formerly an animal hospital, the space became available in August and demolition and other needed construction began immediately (along with the painstakingly tasks of what many local breweries and bars have to go through – inspections and permitting – causing the originally-eyed November opening being pushed back).
"Everyone always asked, 'Well, why don't you just open a taproom downtown or in south Charlotte?'" Hogan says. "To me, that's a bigger undertaking than expanding. And we knew the production site was in the future as well."
That site will be Heist Brewing and Barrel Arts – more on that in a bit. First, let's talk about the Canteen Taproom, which boasts a total of 3,000 square feet. Tables are dispersed throughout that will be a first-come-first serve basis, and there's also a large bar that will feature two adjacent televisions boasting a digital on tap board list.
Currently there will be 16 taps (a few of which will be guest taps), with space for a grand total of 36 taps. Mitchell is in the process of curating the guest taps, along with a rare bottle list that will also be available for onsite purchase and consumption. The Canteen Taproom also has a kitchen that will serve a "simple snack menu," as Hogan describes it.
"Really, we're making everything it a lot more relaxed back here," he adds. "This was a very organic process. I never really anticipated the desire of people who just wanted to come in and grab a seat wherever they want and just go up to the bartender to order.
"So while I didn't plan on that when we first opened Heist, I get it. At the front, when people are coming in after work, there are only 15 spots at the bar. You always want to have your patrons' best interest, so this gives them the opportunity. We want this area to be very beer-centric."
Barrels (full ones, mind you) are lined along the new taproom – these will eventually be part of Heist's barrel-aging and sour program at its new facility. There are also two TVs on each side with the crown jewel a giant projector with a screen that sits above a mobile stage that will host live music from local bands, the first of which will be Ancient Cities at the Canteen's official soft opening this Thursday.
Saturday will mark the Canteen's "official" opening. Hogan and general manager Spencer Farrell will play it by ear starting out but more than likely the taproom will be open at 4 p.m. Wednesday through Sunday, with Hogan adding, "if there's a need for it, we're prepared to be open 7 days a week."
Next up will be Heist Brewing and Barrel Arts, a 2.3-acre site that will feature a 22,000-square foot production facility (complete with Heist's own canning line), 3,200-square foot taproom, butcher shop and a beer garden with a large, wraparound covered patio.
Hogan has been hesitant on divulging the exact location, but in his words "well, it's public knowledge in the city rezoning notes now," he says with a laugh.
Heist Brewing and Barrel Arts will be located on Woodward Avenue, right by the $3.5 million Double Oaks Aquatic Center that Mecklenburg County broke ground on in August and has an eye on for May as an opening date. Plans for the revitalized area also include a retail shopping center and grocery store.
"We're getting rezoning for that right now, and it's going well," Hogan says. "We're over there right now doing a good bit of demo. We're excited about it and we'll be doing a lot more sour beers and barrel-aging. I'm hoping we can move a little faster, but I'd say summertime would be a safe bet for us opening there."
And as for barrel-aged Cataclysm 3, arguably one of the most anticipated releases in Charlotte in some time? I promised not to spill the (vanilla) beans, so continue to follow Heist on its social media channels for an announcement that should be coming soon.
Hogan says he's excited for the future of Heist's new ventures and what they've accomplished so far, adding it's a result of a ton of hard work by everyone involved.
"I remember our first can run, sitting with Eric the day before, saying 'Well, what do you expect?' hoping it would sell out in a week or so," he says. "And then seeing the reaction that first day we were like, 'Holy crap.' And then every single time since … it's still kind of like a 'pinch me' moment for everyone and puts a smile on everybody's face.
"But at the same time we're working really hard to get our best beer out for everyone to try and enjoy. And we're going to keep trying to get better and better."