Herb Appeal
A quick tutorial on growing herbs in your garden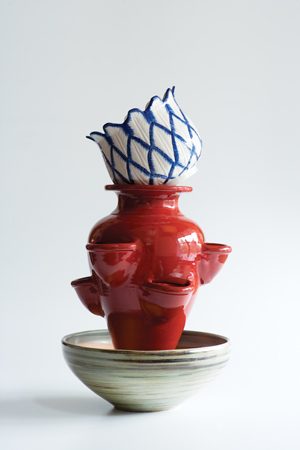 Add a little kick to your cooking and to your patio this year with these stylish pots and easy-to-grow herbs. For best results, use organic compost from a home-improvement or gardening center or—better yet—learn how to make your own through a class offered by the Mecklenburg County Department of Solid Waste and Recycling.
BASIL, CILANTRO, PARSLEY
Sun = full to part shade
water = moist, well-drained soil
When planted outdoors, basil, cilantro, and parsley need a lot of TLC to survive North Carolina's summer heat. For best results, keep them indoors near a sunny window and pinch off blooms as soon as they appear to encourage leaf growth.
THYME, SAGE, ROSEMARY
Sun = full to part shade
water = soak when topsoil is dry
These three classics are low-maintenance perennials. Rosemary's fragrant leaves are hardy and evergreen, making it ideal for window boxes that may otherwise look neglected in winter.
OREGANO, MINT
Sun = full to part shade
water = soak when dry
Mint and oregano grow like weeds, and often their flavors seep into other nearby herbs, so they need their own space.