Here Comes Restaurant Week!
It's our favorite time of year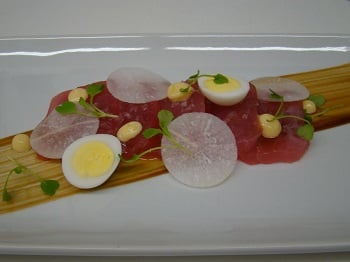 Charlotte Restaurant Week is coming to grace us once more and will run from July 17-26. The Queen's Feast, as it has come to be known, includes restaurants in every corner of the city and gives hungry patrons a chance to taste appetizers, dinners, and desserts – three courses – for only $30 or $35 per person (not including tax and gratuity). The deal applies to dinner only.
You'll want to make reservations, as restaurants tend to book up very, very quickly during this foodie feast week. More than 120 restaurants are participating this time around, with favorites like 5Church, 300 East, and Mama Ricotta's on the docket. Relatively new restaurants include Clark Barlowe's Heirloom in Mountain Island Lake, Uptown's Evoke, and SouthPark's Dogwood Southern Table & Bar.
So, how to choose and where to go? Visit the Queen's Feast website which lists out all the participating eateries plus which dishes are included on the Restaurant Week menu, put on your stretchiest pair of pants, and eat, eat, EAT!