Here Is Charlotte Magazine's 2020 Pet of the Year
With more than 185 entries spanning dogs, rabbits, cats, birds, and—yes, even a squirrel—the Pet of the Year competition was ruff!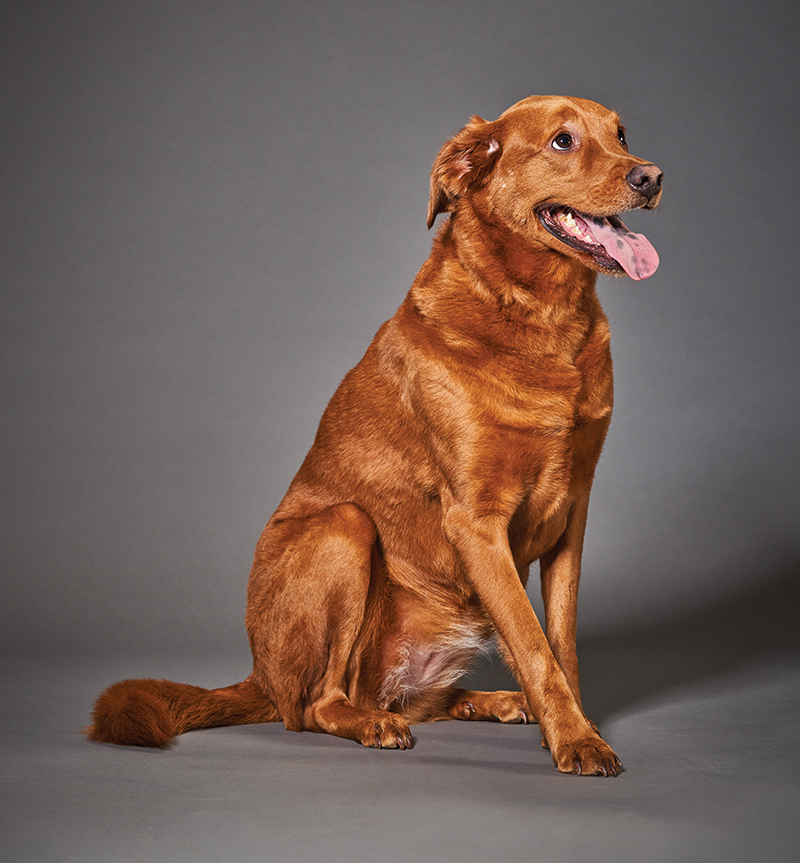 Name: Delilah Twer
Breed: Lab/Retriever Mix
Age: 2-1/2 years
Favorite spot? Laying on the couch, snuggling with her family, or on her Delilah Home towels.
Garnering 280 votes, winning pet Delilah has quite the fan base. In January 2019, as an 11-month-old puppy, she got lost in the Blowing Rock wilderness while on a hike with her family. Delilah lived off the land for two months, enduring 150 mph winds, snowstorms, and single-digit temperatures as she crossed over Grandfather Mountain. She was rescued in Banner Elk after 62 days thanks to the efforts of thousands of people and EPIC Animal Recovery. Owners Michael and Paige Twer of Charlotte were able to bring Delilah back home in March 2019 with a broken leg. Today, Delilah is healthy, safe, and grounded for life!

---
RUNNER-UP:
Name: Buzz McCaskill
Breed: Bernedoodle
Age: 7 months
Favorite spot? On his cot
See the rest of the contestants here.