Here's a Look at Loft & Cellar's New 'Game Day Menu'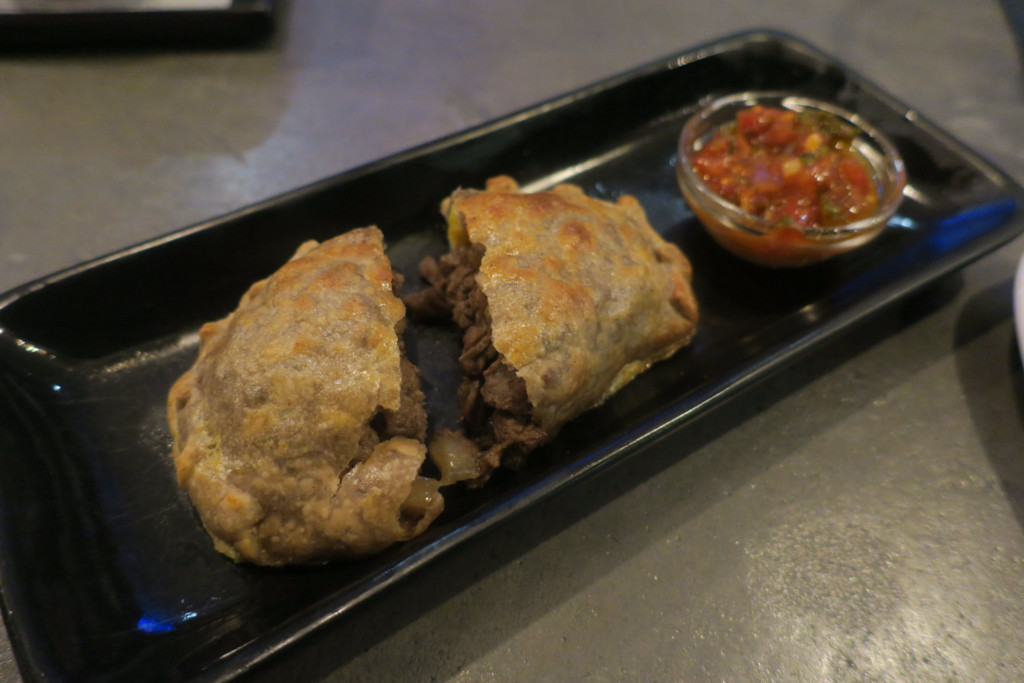 JUST IN TIME for the start of the Panthers' regular season, Loft & Cellar is now doing a "Game Day Menu" inspired by tailgating staples. Though as usual, Chef Nicolas Daniels puts a global twist on these dishes. Located at 305 W 4th St., Loft & Cellar is just a short walk away from Bank of America Stadium. Read about some of the items below, available all weekend long with games shown on the spot's TVs.
For the hot side of menu, the restaurant offers confit wings fried in rice flour, with jamaican jerk, pebre buffalo, and Alabama white BBQ sauces available. Also: queso dip served with fried wontons; nacho fries, with french fries, chorizo queso, pebre, lettuce, white bbq pulled chicken and guacamole; and Chinese spare ribs basket with a hoisin marinade and served with fries, among other options. A salmon melt gyro has confit salmon, tomato, salted queso, lettuce, and cucumber inside a pita.
On the cold menu, you have caprese and ginger salad options, and you can add shrimp or chicken to either. The caprese has heirloom tomato, vanilla oil, lime, balsamic glaze, marinated feta, and fried basil. The ginger salad has frisee, seaweed, mixed greens, purple carrots, ginger dressing, and peanut brittle.
The bar is stocked with a variety of beers, but in terms of mixed drinks, Loft & Cellar offers Panthers Punch, a cocunut-based punch with fruit and a wild hibiscus blue tea float. That one's available during Panthers game days (with the next one being Sunday, Sept. 10).