Here's What the 4 Recipients of $10K ASC Grants Are Doing Next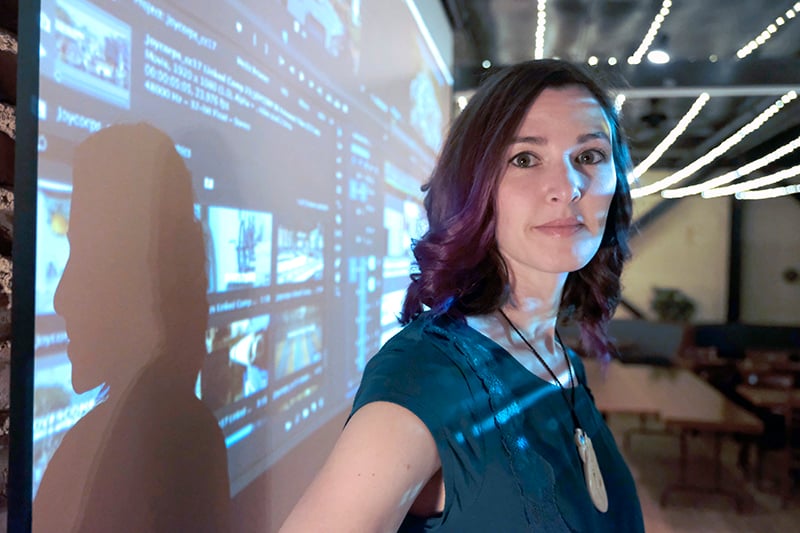 THIS MONTH, the Arts & Science Council unveiled its Creative Renewal Fellowship program. These $10,000 fellowships are intended to help mid-career Charlotte artists "refresh their creative energy in the midst of their careers." These are individuals who have at least 10 years spent in the creative sector (with the caveat of having most of their incomes from work as sole proprietors, entrepreneurs or contractors during the past three years). Below, read about the four recipients of this first round of fellowships—and what they're doing with the money.
---
Quentin Talley
Talley's OnQ Performing Arts just celebrated its tenth season. (Read our full feature about OnQ, the city's first full-fledged African-American theater company, here.) For the rest of 2016, Talley will make repeat visits to New York City to work with famed jazz percussionist and Miles Davis collaborator Warren Smith. Smith is also a music archivist, and Talley will apprentice under him in organizing a collection that goes back to the '50s.
---
Audrey Baran
Baran leads the progressive dance troupe Baran Dance, an effort that began in 2012. You may have seen her group perform at festivals and events across the city (like the most recent BOOM Festival, which we covered here.) Baran next heads to Austin, Texas, to study under the postmodern dance choreographer Deborah Hay. Hay, a Guggenheim fellow, has danced and created work on the international stage for the past five decades.
---
Annabel Manning
The Mexico-born artist/activist has collaborated with McColl Center, the Bechtler, the Community School of the Arts, and several other Charlotte institutions. She's done a great deal of work within Charlotte's Latino community, producing projects like Out of the Shadows: Undocumented and Unafraid, which highlights the struggles and personalities of undocumented youth. With the fellowship funds, she'll go to Europe to for research, workshops, and conferences.
---
Melissa Salpietra
Salpietra is an animator, editor, and producer who makes documentaries on scientific topics. She's worked on the Emmy-winning UNC-TV series Seasonal Science, NOVA on PBS, and several other ongoing projects. She'll use the fellowship to garner experience in scriptwriting and "narrative story creation."