Heritage Food & Drink Closing Waxhaw Location This Week
Chef/owner Paul Verica says final night will be bittersweet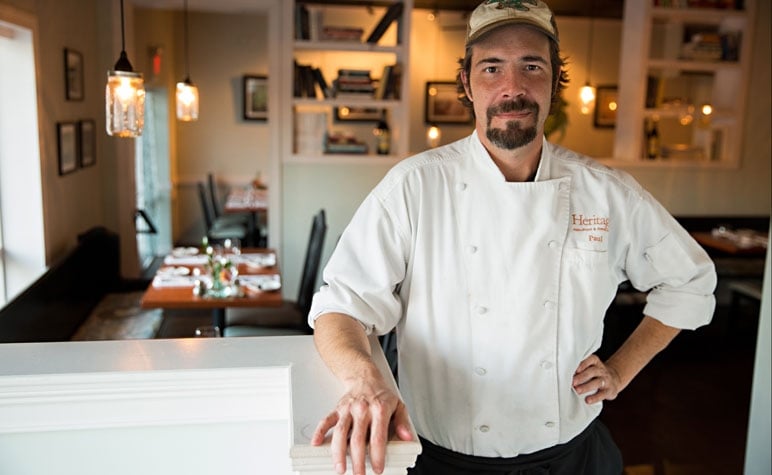 Heritage Food & Drink will serve its last meal at its Waxhaw location on Thursday, chef and owner Paul Verica says. Charlotte magazine broke the news last month that Verica had signed a lease on the former Crisp space in Elizabeth to move his restaurant closer to the city.
Construction is set to begin on what Verica is informally calling "Heritage 2.0" in October, with a hopeful opening date early next year. He opened Heritage on Waxhaw's Main Street in 2013; it this magazine's No. 1 restaurant in our most recent Best Restaurants list.
Verica says the closing will be bittersweet. He's planning to take some much-needed time off and hopes to visit Chicago restaurant Alinea, owned by well-respected chef Grant Achatz, though overseeing the buildout of the restaurant will be quite a process. He also will cook at various events, including a dinner with renowned Atlanta chefs, as well as local culinary documentary series Order/Fire's collaborative dinner on October 16.
Verica's new restaurant will maintain its focus on ingredients, but will be bolder than his previous menus, with a chef's tasting option. The new space will also have a much larger bar and expanded cocktail program.
Read more about the new concept in our earlier coverage here.