Hey, Joe, Nice Verbiage
Just a couple of guys at a viewing party, admiring verbal dexterity.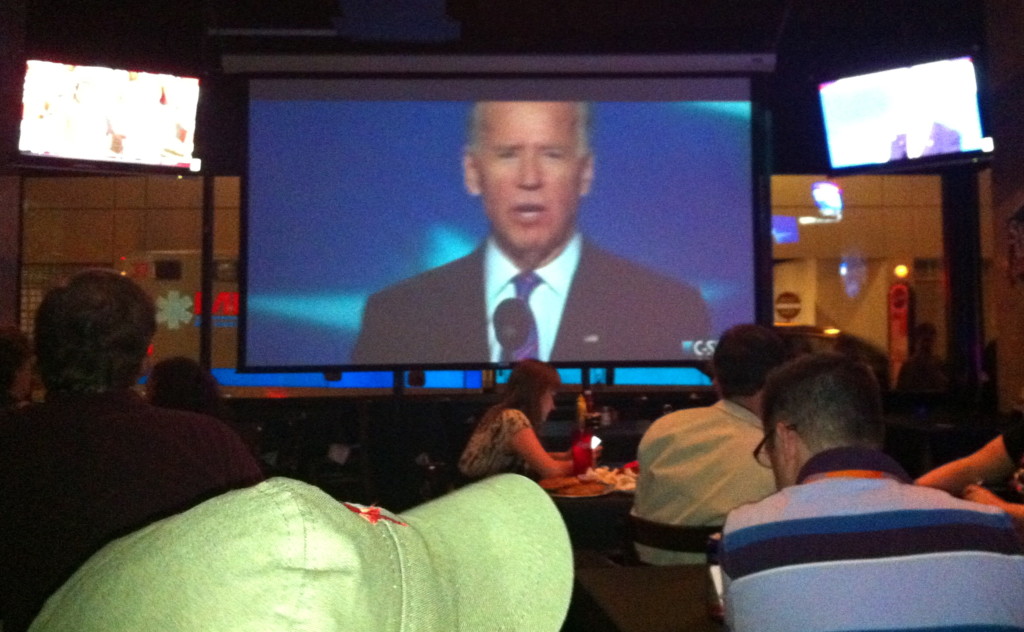 Viewing party at Picasso's Sports Café on Church Street. Folks swilling tallboys and watching Biden on the big screen. (Literally watching him.) Biden's wasn't the best speech of the DNC — it might not have even made the top five; from Deval Patrick to Michelle Obama to Bill Clinton, this has been a hell of a convention for quality oratory — but toward the end, he cracked a sharp single with a line about "A future where we promote the private sector, not the privileged sector."
Richard Purcell and Chris Peters, a pair of young guys at one of the tables, raised their eyebrows and made approving noises.
"That's a good line," Purcell said.
"Yeah," Peters responded, "that is a good line."
"Man, I don't know who's writing these speeches, but …"
"… but good verbiage," said Peters.
"Good verbiage," said Purcell.