Hickory Tavern a Finalist for ESPN's Best Sports Bar in North America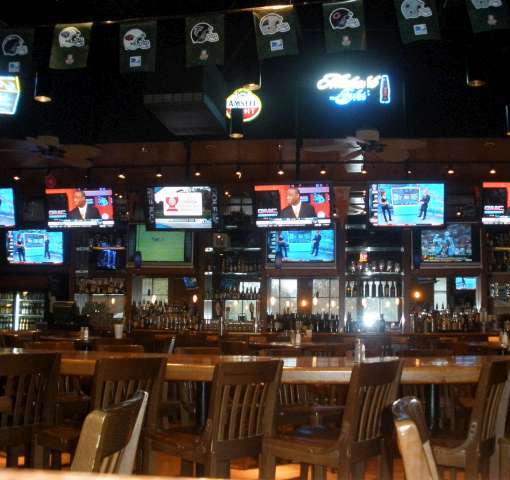 Hickory Tavern is one of twelve finalists from across the country competing for the crown of "Best Sports Bar in North America" by ESPN Mobile. More than 5,000 sports bars were nominated before the final twelve were selected. Carolinas-based Hickory Tavern has five locations in Charlotte and a sixth opening this fall in the Metropolitan (bringing it to a total of thirteen locations in North Carolina and one in Spartanburg, South Carolina). It's competing against sports bar finalists in Philadelphia, New Orleans, Santa Monica, Tuscaloosa, Toronto, and a handful of other cities. Real Sports Bar & Grill in Toronto won Best Sports Bar in North America last year.
Fans of Hickory Tavern can vote once a day each day until Monday, August 29 at 10 a.m. The winner will be announced shortly thereafter. If Hickory Tavern wins, the restaurant and its patrons will receive a Monday Night Football viewing experience from ESPN. To vote for it, go to TheHickoryTavern.com and click on "Vote Here" on the homepage.
Hickory Tavern is a popular place to watch games, and with the NFL and college football seasons about to start, things will be ramping up. Each of its Charlotte locations has multiple big-screen TVs, and the drink list has 100 beers.
Be sure to bookmark www.charlottemagazine.com/Blogs/Dusk-Till-Dawn to stay plugged into Charlotte nightlife.