Hidell Brooks to host 15th anniversary event
The Hidell Brooks gallery on South Boulevard will host a 15th anniversary event featuring a group exhibition featuring several artists.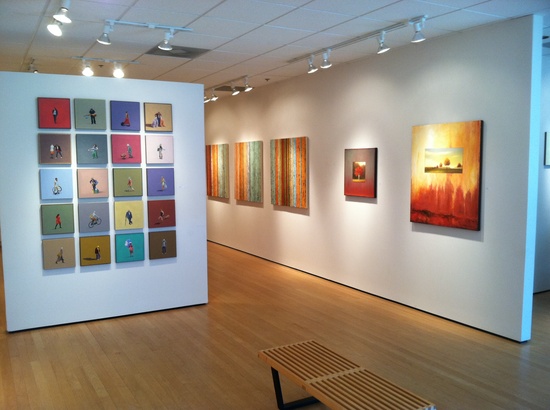 In celebration of its 15th anniversary, the Hidell Brooks gallery will host a group exhibition of some rarely-seen-in-North Carolina artists. Many of whom will be having solo shows in near future.
The group exhibition will be held at the 1910 South Blvd. March 15 from 6 to 9 p.m. Drinks and hors d'oeuvres will be served. The exhibition will remain on display through May 31.
The artists involved are: Katherine Ace, Eric Aho, Rick Beck, Selena Beaudry, Sally King Benedict, Tom Berg, Bill Braun, Jacob Cooley, Arless Day, Scott Duce, Philip Geiger, Johan Hagaman, Chris Hayman, Tony Hernandez, Julia Katz, David Kroll, Miranda Lake, Page Laughlin, Ruth Ava Lyons, Francis Livingston, Jenny Nelson, Ron Porter, Jeffrey Reed, Rana Rochat, Laura Sanders, Katy Schneider, Ben Schamback, Kate Long Stevenson, Amanda Talley, Christopher Terry, Scott Upton, Charles Walker, and Sherrie Wolf.
Hidell Brooks has very beautiful installations. If you've never been, it may be a good idea to check out the gallery's Pinterest page which showcases some of these past exhibits.