History Distilled: Meet Charlotte Museum of History CEO & Sugar Top Distiller, Terri White
Her long road from Pittsburgh to a dual destination: our history museum and her liquor brand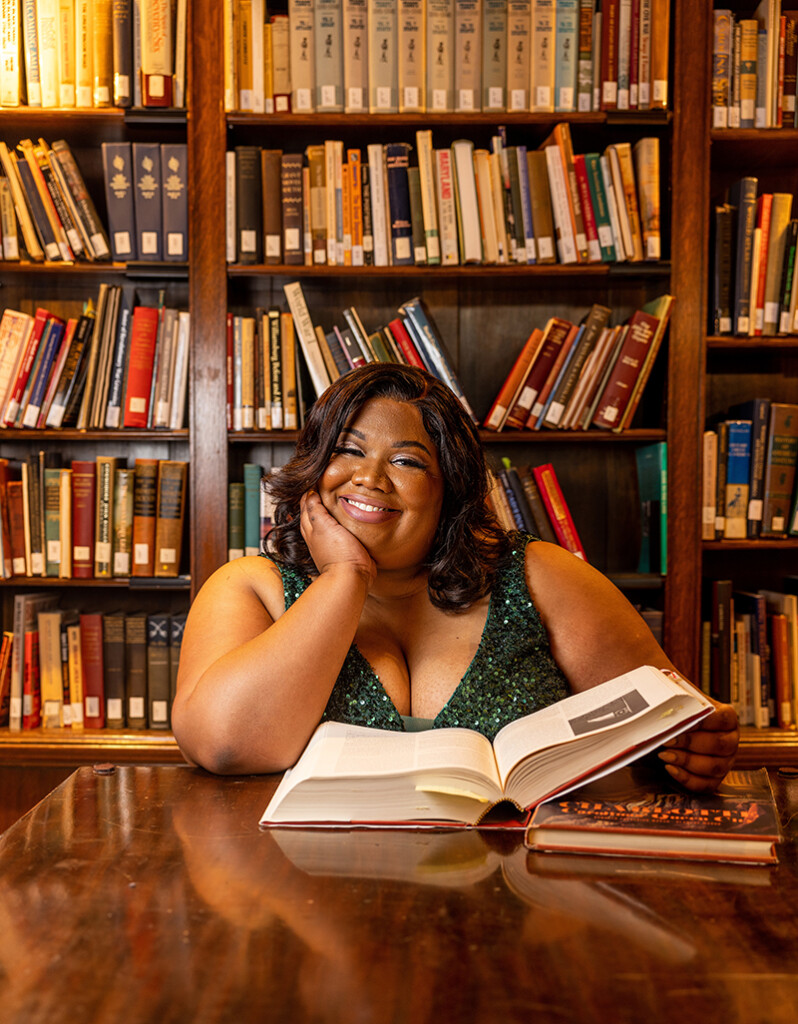 For the first half of the 20th century, the Hill District in Pittsburgh—often referred to as "Little Harlem" or "Little Haiti"—was one of the most vibrant hubs of Black business and culture in the country. But after World War II, urban renewal displaced thousands of residents and businesses, as the government program did to the Brooklyn neighborhood in Charlotte. Riots in response to the assassination of the Rev. Martin Luther King Jr. caused even more damage. By the time Terri L. White was born there in 1983, the Hill District was a very different place, with high rates of crime and poverty.
"My parents and grandparents were always telling me, 'Yes, this street looks abandoned today, but at one point, these were all thriving businesses,'" White tells me in April. We're sitting in the Charlotte Museum of History's conference room, beside White's large office. "They always told me not to take things at their surface value but to understand how we got to where we are today."
White has spent her life chasing that understanding, and it's led her, at 40, to places that seem not to integrate but do. She's the first Black president and CEO of the Charlotte Museum of History. She's a doctoral student working on her fifth degree. And she's the founder of a spirits brand that pays tribute to her great-grandmother, who made liquor in her bathtub during Prohibition.
After high school, White left Pittsburgh to earn a bachelor's degree in business and communications from Howard University in Washington, D.C. (The day we talk at the museum, she's wearing a Howard T-shirt.) After she graduated in 2005, she spent a couple of years in banking until the Great Recession hit, and she took the opportunity to quit a job she didn't like anyway. She took her next job on a whim: visitor services manager at the Smithsonian National Air and Space Museum. She'd always enjoyed museums, but she'd never envisioned a career in them.
In 2012, she moved back to Pittsburgh to take care of her grandmother, who by then had dementia and would die three years later, and worked in development for local history and science centers. "But then," White says, "I started hitting the glass ceiling, and I thought, Alright, I know that I have more to give this field, but there aren't any opportunities."
So she pivoted again. "I'm randomly interested in infrastructure, transportation, supply chains—how we move things and people around the country, and how we decide how those things get moved," she says, pausing to laugh at herself, something she does often. "Macy's in Pittsburgh had the ugliest clothes, but I would go to D.C. or Atlanta, and I'm like, Why can't I get this stuff at home?"
White began to study merchandising and logistics, and she earned an MBA in marketing, strategy, and operations from the University of Pittsburgh. In 2019, she took her first full-time job in the field, as an associate product manager at Charlotte-based Lowe's. White had been on the job, and in her new city, for less than six months when Lowe's downsized and laid her off.
White was still looking for work when COVID hit. By April, her severance was running out. One night, in a state of desperation, she prayed for guidance about where she was supposed to be. "I went to sleep that night," she says, "and I had a dream about my grandmother."
In the late 1920s, White's paternal great-grandparents moved their six kids—five boys and one girl, White's grandmother, Pauline—from Kentucky to Pittsburgh. Pittsburgh was the closest city outside the South, and Black Southerners fleeing discrimination during the Great Migration more than doubled its Black population between 1910 and 1930.
According to stories told to White by her grandmother, just six months after her great-grandparents settled their family into the then-thriving Hill District, her great-grandfather died unexpectedly, leaving her great-grandmother, Pearl, with six kids to care for. To supplement her income from cleaning houses, Pearl began making liquor in her bathtub. Then about 8, Pauline had to sanitize the tub before Pearl started distilling. Every Friday night, the kids would help their mom turn the house into a speakeasy, where she'd sell her alcohol—she never drank it herself—and fried chicken plates.
"It was this whole over-romanticized illegal operation," White says. "And I had always thought, Man, that would be so cool to do." She chuckles. "But like, without the potential of going to jail."
In White's dream, her grandmother told her a story about Pearl's operation. When White woke up, she knew she was going to make liquor, just like her great-grandmother had done—minus the bathtub. That day, she took the last of her unemployment checks and secured an LLC for Sugar Top Spirit & Beverage Company, named for a Hill District neighborhood. Then she went to the Sugar Creek branch of the Charlotte Mecklenburg Library and checked out every book it had on distilling liquor. I don't know how I'm gonna do this, White thought, but I'm gonna to do this.
When she wasn't applying for jobs—"I still needed to pay the bills"—she researched distilling. In June 2021, she finally got a job with Ahold Delhaize, which owns Food Lion. She used part of her first paycheck to enroll in a three-day intensive at Moonshine University, a Louisville, Kentucky-based school that offers technical training and business management education for the distilling industry. She learned to make gin, her "bread and butter," plus amaro and absinthe. "It was a full-circle moment," White says, "being back in Kentucky."
White went back again, to earn a distilled spirits business certificate from University of Louisville. (She already had an MBA, so it took six classes.) She learned the intricacies of running a spirits business, and developed her first Sugar Top product, an American-style citrus-forward gin. She hired a marketing company to design labels for the brand, found a distributor, and made plans to distill her product at Southern Distilling in Statesville. "But then," she says, gesturing to the room around her, "I got this job."
American Tire Distributors recruited White in October 2021. "It was my third supply chain tech role, and I liked the work, and I was good at it," White says. "But at five o'clock, I was closing my laptop. I missed feeling a bigger connection to the work. So last May, I told my best friend, 'If a museum role opens up where I won't be poor, I'll apply.' Because I really missed that love of what I'm doing."
In May 2022, she logged onto the Charlotte Museum of History's website to look for activities to fill her Memorial Day weekend. She saw a memo that the museum was seeking a new president and CEO. It was late, and she thought she was too groggy to trust what she was seeing. She refreshed the browser eight times, but each time, the listing was still there. She applied that night. Her first day as president and CEO of the Charlotte Museum of History was July 4, 2022.
"I love this job, don't get me wrong, but it has kind of pulled me away" from Sugar Top, White says. When White came on board, the museum was in serious need of modernization. Her first order of business was establishing fair pay for her team. She then expanded and diversified the museum's sources of revenue by adding event rentals, updating the gift shop, launching traveling exhibitions, and creating exhibition books. She outsourced functions like social media, which allowed staff to focus on other projects. She also led the museum's renovation and implemented its rebranding efforts.
"I really want people to see us for who we are today," White says. "We'll always talk about Hezekiah and the Alexanders, but we're expanding and diversifying our stories." The museum is collaborating with both the Catawba Nation and local Asian American and Pacific Islander people to create exhibitions from their communities' perspectives. It's also now an official partner of the Charlotte Hornets, working with the team on a 35th-anniversary exhibition scheduled for fall.
White plans to balance both of her jobs. "I just need to get the museum stable," she says, "and then I can have my evenings back to focus on my liquor business again." She says Sugar Top will launch by 2025—the same year she's set to graduate with her fifth degree, a doctorate in business administration from UNC Charlotte. "Because clearly," White says as she throws her hands up and laughs, "I'm a glutton for punishment."
Tess Allen is the associate editor.