History Is Served
McCrory's welcome defense of historic preservation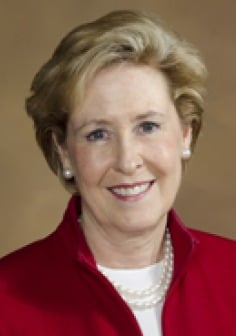 Gov. Pat McCrory revealed his proposed 2014-15 state budget yesterday, and most N.C. media outlets concentrated on its pay raise for K-12 public school teachers and cuts to the UNC system.
But there was another plank in the governor's address that got far less attention—and it's something not just worth noting but celebrating. (Video below; the relevant section runs from 9:52 to 10:56.)
Sitting down? Good. I'm about to praise Pat McCrory, who said this during the budget news conference:
We're also refining an investment program, which [Cultural Resources] Secretary [Susan] Kluttz has lobbied me hard on, along with Sharon Decker, our commerce secretary. They've twisted my arm time and time again, but they didn't really have to twist it. There's a historical tax credit that was sunsetting this year, and this administration believes that's a very, very important program, both for urban centers and especially for rural small towns. We have old, abandoned mill buildings and vacant stores that we want to give encouragement for reinvestment, because these are the living rooms of our towns …
So we are refining this investment program to reward businesses that restore historical buildings to create jobs and invest in our towns and our cities. The program will also encourage investment in historical homes, and the emphasis with the homes will be in lower-income neighborhoods and in rural areas.
The governor is referring to the state's Historic Preservation Tax Credit program, which has operated under the Department of Cultural Resources since 1998. The program reimburses developers who rehabilitate historic buildings in North Carolina for at least 20 percent of the project cost. For old, vacant, decaying mill buildings—the kind North Carolina has hundreds of—the state tax credits are even bigger, up to 40 percent.
The federal government has offered its own 20 percent tax credit since 1976. So if you want to rehabilitate a historic mill building in North Carolina, the federal and state government combined can reimburse you for up to 60 percent of your construction costs. That may strike you as an overly sweet deal. It's not.
The guys who really get into historic renovation are usually small operators, often eccentrics who'll go on for hours about crown moldings and brass light fixtures. They're not the kind of developers who just want to carve up vacant land and stuff as many McMansions as possible on tiny lots. New construction is cheap and easy. Historic renovation takes a tremendous amount of time, energy and patience; you're overhauling an existing decades-old structure, and you never know when you're going to run into the unforeseen asbestos wall or lead paint deposit that adds another three months and $100,000 to the project. In a lot of cases, the credits are the only things that make the renovations possible.
And the results are just so damn cool. Think of the old Highland Mill in NoDa, an ancient textile mill shut down in the mid-1970s and resurrected as apartments, offices and Heist Brewery. (Full disclosure: It's right across the street from my house.) A Raleigh company has renovated an old 7-Up bottling plant in Durham and helped turn a once-forlorn section of that city's downtown into the Geer Street entertainment district. Even developers in small cities like Gastonia and Hickory have turned decrepit industrial buildings into new business and entertainment outlets—and tax producers.
The credits are set to expire at the end of the year. So it's good to see McCrory say unequivocally that the program ought to remain (although a governor's office spokesman told me today the details of the revised program won't be released until next week). It's also worth noting that Susan Kluttz, the arm-twisting Cultural Resources secretary mentioned above, was the longtime mayor of Salisbury—a city that, perhaps more than any in North Carolina, has used historic renovation projects to reinvent itself over the last 15 years. Salisbury also happens to be the town where McCrory spent his college years.
For goodness' sake, it's an incentive program that encourages developers to spin junk into tax-producing gold, and people throughout the state love the results. Why would legislators even consider doing away with it?