Holiday Denim and Shoes Sale at Lavendar Boutique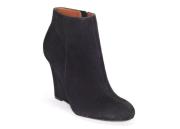 THREE Shopping days left until Christmas. If the panic is setting in, you've been offered a reprieve. Lavendar Boutique, which we've long lauded for its hearty selection of designer denim and frequent sales, is saving the day, once again.
Today, you can snag any pair of jeans from the denim cube for 30 percent off and pick up any pair of Sam Edelman shoes for 40 percent off. Don't worry, your holiday whirlwind delerium hasn't finally gotten the best of you; this isn't too good to be true! Wrap up a pair of skinny jeans for your sister, wow your mom with shoes she'd never expect, and find yourself something to add to your own stocking.
279 Williamson Rd, Ste. F, Mooresville; 704-663-3142