Holiday Parties at Pint Central, Flying Saucer, Salud Beer Shop and more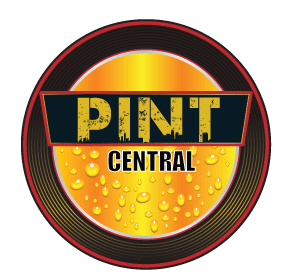 Put on your best/ugliest Christmas sweater and check out these holiday-themed craft beer events over the next several days:
–At 6 p.m. today is "12 Bells of Christmas" at Flying Saucer in University. There'll be a Bell's tap takeover, and you'll also have the opportunity to meet Bell's brewer Zeke Bogan. Featured on tap tonight will be Quince Third Coast Old Ale, Third Coast Ale, Cherry Stout, Sweet Potato Stout, Amber Ale, Winter White, Christmas Ale, Two Hearted Ale, Expedition Stout, Java Stout, Oarsmen and Lager of Lakes. There's also an ugly sweater contest with prizes given to the best one.
–Also today is a "Warming Up Winter" event at Pint Central. The Plaza Midwood craft beer bar will be tapping 14 winter seasonal beers for your pleasure. The lineup: Olde Hickory Christmas Ale, Olde Hickory Lindley Park, Goose Island Bourbon County Stout, Great Lakes Christmas Ale, Triple C White Blaze, Triple C Bourbon Barrel-Aged Up All Night, NoDa Cold Crash, Highland Cold Mountain, Terrapin Wake 'n Bake, D9 Black Ice, Founders Breakfast Stout, Brooklyn Winter Ale, North Coast Old Rasputin Nitro and Sweetwater Festive Ale.
–The final event today is at Carolina Ale House, which is having a Belgian Winter Ale tap takeover. All Belgian winter drafts will be on special, and you can also get flights. Included on the taplist are 2013 Gouden Carolus Noel, Corsendonk Christmas Ale, Scaldis Noel and Kasteel Winter. The event begins at 6 p.m.
–Saturday marks the first-ever Salud Holiday Ugly Sweater Fiesta at Salud Beer Shop. The title is self-explanatory: Wear your ugliest Christmas sweater to the party, and whoever is voted the winner will get a 3-liter magnum of Sierra Nevada Celebration. Salud is also featuring several special Christmas/winter beers on tap, including Great Lakes Christmas Ale, Great Lakes Blackout Stout, Olde Hickory Lindley Park, Allagash Session Brett, Wicked Weed Old Fashioned, Thirsty Dog bourbon barrel-aged Wulver Scotch Ale, Pisgah Graybeard IPA and kegs from Burial and Fonta Flora. The festivities start at 5 p.m.
–Also on Saturday is another "Good Morning" breakfast at Good Bottle Co. This breakfast will feature food from Your Mom's Donuts and Roots Farm Food, with coffee pourovers from Counter Culture Coffee. Mother Earth Brewing is the featured brewery, with Silent Night, Dark Cloud and Weeping Willow available. Good Bottle will also have Fullsteam Coffee Pecan Porter and Troegs Mad Elf on tap, and there's a raffle for two tickets to the Hornets game Jan. 7 as well.
–On Monday at 5 p.m., the Duckworth locations at Park Road and Huntersville will have its annual Event Horizon release party. While you won't be able to get breakfast as in years past, there still will be a bottle share at both locations, along with special Event Horizon casks. Bottles from this year and years past will be for sale. Check out Daniel's post at CharlotteBeer.com for more information. Daniel also recently wrote about a Festivus event this Tuesday at Brawley's Beverage.
Quick Pours: The Beer Growler is featuring Birdsong as its brewery of the month, and will tap bourbon barrel-aged St. Tuber Abbey Ale today at 5:30 p.m. … Barking Duck Brewing is having a holiday party at its brewery this Saturday with KO Food Truck on site. … Enjoyed reading fellow beer writer Jonathan Wells' 2014 recap in Creative Loafing; I'll have my annual "Year in local craft beer" article next week in On Tap.