Holiday Shopping at the Southern Christmas Show
Visit the 48th Annual Show Through Sunday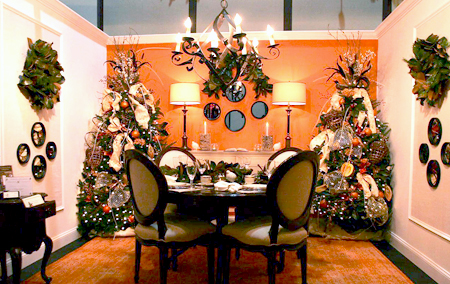 The forty-eighth annual Southern Christmas Show is open now through Sunday, November 22. With over four hundred merchants, shops, and designer rooms it is the perfect place to shop for Christmas gifts. Over fifty of the show merchants are offering food and samples, along with a dozen North Carolina wineries.
"Our mission is to always create something new for show guests to enjoy, while making sure the familiar sights, sounds and experiences they expect, and look forward to, are still there for them" says Southern Shows Inc. president David Zimmerman.
The Southern Christmas Show is open daily November 11-22. Sunday thru Tuesday 10a.m.- 6p.m. Wednesday through Saturday 10a.m.- 9p.m. It is located at 2500 East Independence Boulevard.
Admissions at the door is $12 per adult, $3 per child ages 6-12. Children under age 6 are free with adult.
For more information visit their website or Facebook page.