Homebuilding Is Back
As the real estate market begins to emerge from the recession, homebuilders in south Charlotte are leading the way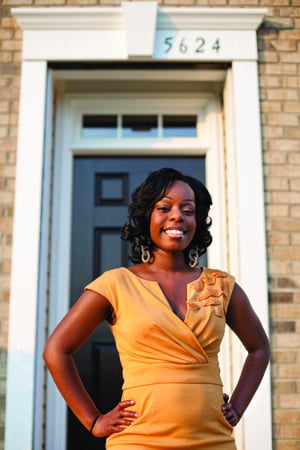 On the outskirts of Charlotte, vacant lots and, in some cases, vacant subdivisions are reminders of the housing boom that went bust, taking some homebuilders down with it. But to the south, builders are swooping in, buying up cheap land, and selling new houses.
M/I Homes, a Columbus, Ohio–based homebuilder, is busy, particularly in south and southwest Mecklenburg County. In Ardrey Woods, a neighborhood in Ballantyne, M/I lists new homes ranging from 2,100 to 3,200 square feet for between $240,000 to about $360,000. Tamara Lynch, vice president of sales and marketing for M/I, says the company recently increased prices by $15,000 "to slow down sales."
While available land for residential development in parts of south Charlotte is becoming scarce, over the past couple of years builders like M/I Homes have purchased home sites for as much as $50,000 less than that same land was going for five years ago, Lynch says. "It allows us to build new homes that are competitive with the price of resales."
The Cunnane Group, a family-run homebuilding company with its corporate office in Ballantyne, is building in four communities: Ardrey Commons in Ballantyne, Antiquity in Cornelius, Cureton in Waxhaw, and Springfield in Fort Mill.
"We're a conservative builder, so we don't get ahead of ourselves, but we also know that in this market, things happen very quickly," says Phil Di Iorio, sales and marketing director at Cunnane. "Recently, there's more demand for people to buy homes that are completed or are close to being completed."
South Charlotte, particularly the Ballantyne area, has also been rewarding for Cunnane. In Ardrey Commons, Di Iorio expects to sell out of Cunnane's homes in the neighborhood by the end of the year. Eighty-three homes—a combination of townhomes and single family—are planned, with seventy already sold and occupied, six under contract, and seven to be released for sale later this year.
The boom to the south is beginning to have positive ripple effects in other areas, too.
Dawn Wallace, twenty-seven, began looking at homes around the end of 2011. She eventually decided on Brighton Park in Mint Hill, where new construction on townhomes was beginning. She was able to choose the floor plan she wanted and closed on a three-story townhome at the end of January. Her neighborhood is now full of new townhomes.
"This same builder has a townhome in Ballantyne," Wallace says, "and the same exact home was $20,000 more."