Honorable Calling
A Girl's Guide to Being MOH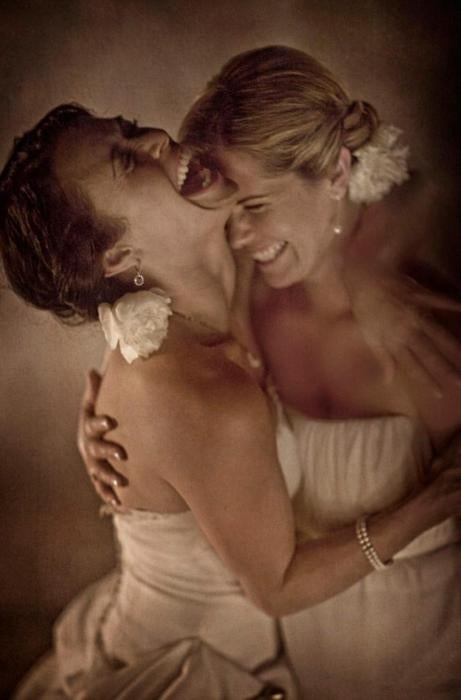 Being chosen among all other possibilities for someone's maid of honor is quite flattering and meaningful. Though the excitement at this offer may prompt you to accept immediately, you shouldn't. Review your calendar and inspect your personal life. Make sure you will be absolutely able to devote a great deal of time to the planning and execution of this wedding. Only then should you take on the role. Remember: it's always better to risk offense than to not deliver. You would only want the same for your own 'I do.' That said, for the first-time MOH, we've put together a simple list of duties that are sure to keep the process running smoothly–and award you friend of the year.
Telephone Game. From spreading registry location news to helping to address save-the-dates and invitations, it's your job to help spread the word of everything wedding-related to friends and family.
Leader of the Pack. As MOH, you must be able to rally the bridesmaids at all times. Be it for the bachelorette weekend or on the wedding day for photos, you are the designated captain of the group. Start an email chain to keep everyone in the loop for events, dress fittings, etc.
Retail Partner-in-Crime. Attend all bridal boutique appointments, cake tastings, stationery shopping excursions. Help her to book the appointments so you can work around both her and your schedules. Give your honest opinion but be respectful if she truly loves something that may not be your taste. Always put yourself in her shoes.
Be the cool head. It's so easy for a bride to become overly stressed during the planning process. When this happens, hop in the car with a bottle of wine and a chick flick and head over to her place. Always be the happy face and reinforcement she needs to push through 'til the big day.
Wedding night assistant. Unless the bride has a wedding planner, be sure to get all of her belongings to the hotel room at the end of the reception. Grab a few bridesmaids and gather all wedding gifts to be taken by a parent or someone who can get them to the newlyweds' humble abode. While gathering things for the hotel room, ask the caterers to put together a to-go box of the night's dinner and two slices of cake. Chances are, the couple will have had little time to eat and will be hungry post-reception.
Shower with love. Though you need not necessarily host, it is your job to organize a bridal shower. Of course you should work within your budget but don't skimp on effort. Create the event you would want thrown by your own MOH.
Road trip. That said, the bachelorette weekend is also your responsibility. Include all bridesmaids in this discussion and be sure to find out if the bride has a specific location preference. It's also important to know the bride's stance on certain activities. Don't offend her by throwing a silly, vulgar-themed weekend if she would prefer a relaxed time at the spa.
Ring Master. You will hold the groom's ring during the ceremony. Just put it on your thumb.
Flower Girl. You will also hold the bride's bouquet during the exchange of vows. Practice this exchange at the rehearsal.
Witness in waiting. Be there to accompany the bride and groom in signing their marriage license. You will serve as a witness.
Cheers. Pre-write and practice your MOH speech for the reception. Keep it short and sweet, and don't poke fun at the bride–or the groom.
Beauty Queen. Ensure the bride's makeup is seamless, her train smoothed out and her bouquet held at the proper level (below chest so as not to cover the front of the dress) before you all walk down the aisle. Following the ceremony, bustle the train so she can easily navigate her way to reception.
Go the extra mile. Don't simply do what you're told. Like any job, showing initiative will be greatly appreciated. Research tabletop arrangements that incorporate her favorite colors and flowers even though she didn't ask you to. For each task you have to complete as MOH, she has twenty more as the bride. Lessen the load and do an unexpected favor.