Hooray, Beer!
Charlotte's headed toward craft beer market saturation. Until then, bottoms up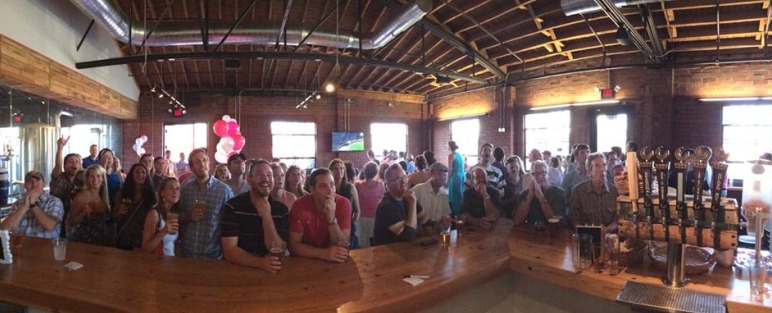 Charlotte has seven craft breweries. Three more are scheduled to open by the end of the year. All have sprouted like kudzu just in the past few years–the Queen City's tasting portion of the nationwide craft beer boom.
And now that the City Council has refined its zoning ordinance in a way that's decidedly brewery-friendly–the change reduces the allowable distance between businesses that serve alcohol and homes from 400 to 100 feet–the city can count on a second wave to the boom, expanding from its current outposts in NoDa and South End to goodness knows where. Could we see a brewpub in Ballantyne? Arboretum Amber, anyone? How about a cold 49er Double IPA up in University City?
Fine. I'll have another. Beer is a good thing, maybe the best of all things. I live within walking distance (key detail, that) of three craft breweries in NoDa. This enriches my life. Bring 'em on.
Word of caution, though: All booms have their busts, all waves have their crests, and sooner or later the market, in Charlotte and throughout the country, will reach a saturation point. There's some grumbling about just this already among craft beer enthusiasts. It's understandable. The last decade has been awfully good to a lot of brew geeks. No one wants to see the party end.
But it will end, inevitably, for some. It's the same for any business in any market: The well-financed ones with good product will thrive, and the shaky ones won't. In the meantime, the best thing to do is what you're supposed to at a craft brewery: Sample them all.