'House of Blue Leaves' Opens Next Month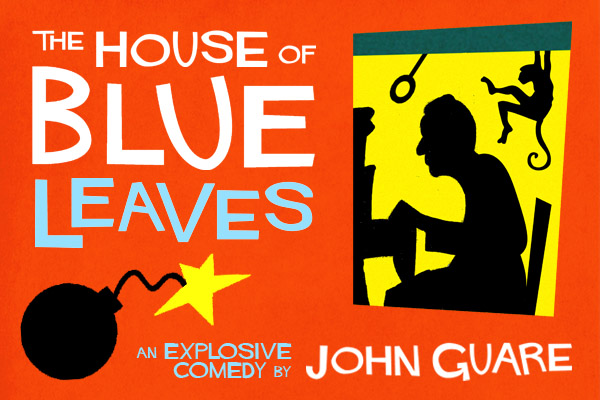 Charlotte Shakespeare will perform the John Guare comedy The House of Blue Leaves, March 7-23, at the Duke Energy Theatre in Spirit Square.
Here's the synopsis for the play from the group's website:
Artie Shaunessy is a songwriter with visions of glory. Toiling by day as a zookeeper, he suffers in seedy lounges by night, plying his wares at piano bars in Queens, New York, where he lives with his wife Bananas.
Artie's downstairs mistress, Bunny Flingus will sleep with him anytime but will refuse to cook for him until they are married. On the day the Pope is making his first visit to the city, Artie's son Ronnie goes AWOL from the Fort Dix, stowing a home-made bomb intended to blow up the Pope in Yankee Stadium.
Also arriving is Artie's old school chum, now a successful Hollywood producer, Billy Einhorn with starlet girlfriend in tow, who hold the key to Artie's dreams of getting out of Queens and away from the life he so despises.
But like so many dreams, this promise of glory evaporates amid the chaos of ordinary lives.
Called "enchantingly zany and original" by The New York Times when it premiered in 1971, The House of Blue Leaves has won numerous awards, including the Obie and Drama Critics' awards for Best American Play.
Artistic Director Elise Wilkinson leads a cast consisting of Joe Copley (Artie), Barbi Van Schaick (Bananas), Meghan Lowther (Bunny), Dan O'Sullivan (Ronnie), Glynnis O'Donoghue (Corrinna), Dean Biasucci (Billy), Matthew Corbett (Head Nun), Luci Wilson (Second Nun), Amanda Liles (Little Nun) and Josh Moore (M.P.).
Wilkinson designed the set while Wilson handled props and set dressing. Jamey Varnadore designed the costumes. Lighting is by Trista Bremer.
Tickets for the show are $17-$22 and can be purchased here. Opening night of the production is Pay What You Can Night where donations will be accepted instead of tickets. The suggested donation is $10.