How—and Where—To Vote Early in Charlotte, Starting Thursday
What you need to know if you don't want to wait until Election Day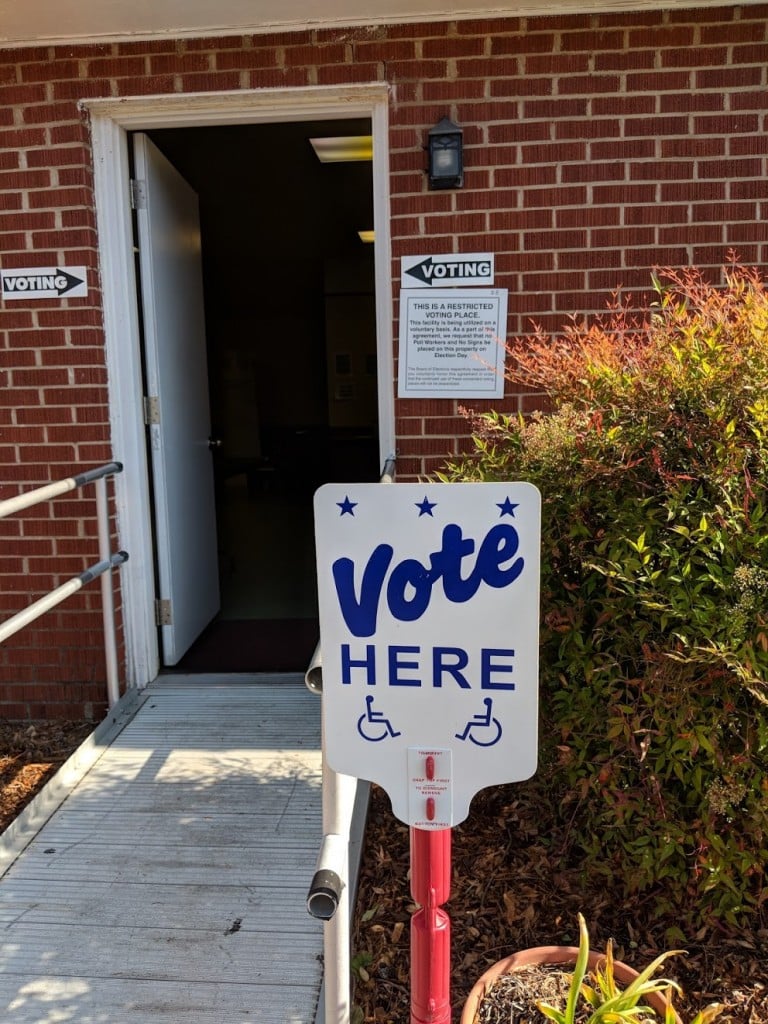 Early voting statewide begins Thursday and ends October 31, and poll volunteers have readied themselves not only with the standard registries, machines, and ballots but hand sanitizer and masks.
The N.C. State Board of Elections has mandated that all early voting sites and all voting precincts on Election Day enforce COVID-related safeguards, including social distancing, free hand sanitizer and single-use pens, personal protective equipment for poll workers, and free masks for anyone who needs one. Details here and here.
Mecklenburg County has designated 33 early-voting sites, all of which open at 8 a.m. Thursday. Any registered voter may vote at any site. Here's the list. If you're not registered to vote in Mecklenburg, you can register to vote at an early-voting site, then cast your ballot at that location, as long as you show a North Carolina driver's license or other approved proof of residence. Details here.
If age or disability prevents you from leaving your car, early-voting sites will provide curbside voting. Details here.
The Board of Elections on Friday issued a warning about voter intimidation, which is prohibited under state and federal law. The state mandates a 50-foot buffer from the entrance of a polling place and an unobstructed path for voters to enter the zone. Details here.
For general information about absentee and sample ballots, voter tools, precincts, Election Day polling locations, and more, see the state Board of Elections and county Board of Elections sites.