How North Carolina Became a Place to Unwind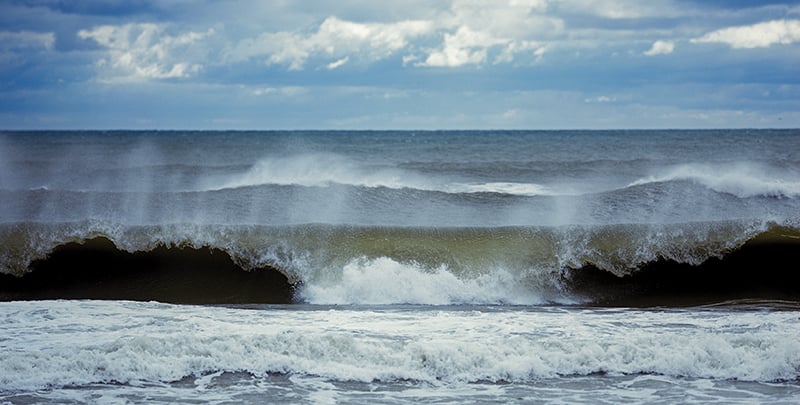 THE SELLERS MOCKED the rich man who believed their land was worth something.
This was the summer of 1895, and the Page brothers of Moore County unloaded more than 5,000 shaggy acres of Sandhills property to a soda fountain magnate from Boston named James Walker Tufts. The sale price was $1.25 an acre. "I fear he has more money than sense," one Page brother wrote later, "because this land isn't worth but 85 cents an acre."
Back then, Tufts' new property hardly resembled the land of towering longleaf pines it is today. It was almost barren, whiskered with random scrub oaks. Throughout time, humans have stripped this place or that place of its God-given qualities, and in the 18th century few areas took more of a beating than the pine forests in central and eastern North Carolina. Colonists went wild through here, chopping down the 100-foot tall trees for British Navy ships. They used the wood to build decks and hulls. They cooked the branches and logs for tar, boiled the tar for pitch, and distilled gum from the trees for turpentine. They used the tar to glue and bond boards, the pitch for waterproofing, and the turpentine for lamp oil. The shipbuilding industry decimated the forests, which covered nearly all of the coastal plain before Europeans arrived, leaving the people who inherited the land later, such as the Page brothers, with property they believed had little value.
Tufts saw something else. The trees would grow back, he knew. The air would be clean. He could help people here. He knew scores of people in Boston who'd acquired consumption, a disease that was to blame for nearly half of all deaths of people between 15 and 35 in the 1800s. People believed that warm, Southern air helped, so wealthy people moved to Florida, families and all, to heal. Tufts knew many others didn't have the means to move that far away, so he wanted to give them an option closer to home. Here in North Carolina, he thought, more Northerners struck with consumption, even those who weren't rich, could get well.
He sought the assistance of Frederick Law Olmsted, the landscape architect who designed Central Park in New York and Biltmore estate in Asheville. Olmsted was ill at the time, so his son designed the new, Southern resort for $300.
With that—$1.25 an acre, plus $300 in 1895—Pinehurst was born.
For much of the 19th and 20th centuries, this state was, to the rest of the country, a place to come and be cured. During World War II, the United States Army Air Force established Lake Lure as a rest and redistribution center, where combat pilots and their wives could spend 10 to 20 days to recover from war. The Great Gatsby author F. Scott Fitzgerald spent the summers of 1935 and 1936 looking for relaxation at the Grove Park Inn after suffering from tuberculosis, while his wife, Zelda, lived a few miles away in a psychiatric facility. For centuries before that, Europeans and Native Americans trekked farther west for the supposed healing powers of the warm mineral springs in Hot Springs, North Carolina, near the Tennessee border.
Medicine improved and money changed the landscape, but that spirit still defines many towns throughout North Carolina. In the July issue, we take you to five places where you'll still find recovery power in the smell of the air, or the sound of the waves, or the feel of a good massage.
Dr. Edward Hale, chaplain of the United States Senate in the late 1800s, once wrote of Pinehurst, using words that could easily transfer to today: "Ever since I returned home I have been saying to tired people, and people worried about the war, and people who have notes to meet: 'Why don't you go to Pinehurst?' 'At Pinehurst,' I have said, 'there is no care. At Pinehurst you do as you choose. At Pinehurst you simply breathe sweet air and drink pure water and walk under the blue sky and meet pleasant people.'"
In the years after Pinehurst was founded, doctors learned that consumption was actually tuberculosis, and highly contagious.
At the turn of the century, just before Tufts died and handed the land to his son, who would later hand it to his son, a Scottish-born golf course architect moved to town. Within a few years, Donald Ross designed something called Pinehurst No. 2. Over the next 117 years, the land that Tufts purchased for $1.25 an acre became known as the home of golf in America, and No. 2 is now an almost invaluable piece of property, a course of legends that's been home to three men's U.S. Opens, a women's U.S. Open, and a Ryder Cup.
And the trees have grown back and the air is still fresh.