How to Get a Well-Traveled Look in Your Home
Even if you've never ventured outside of Mecklenburg County.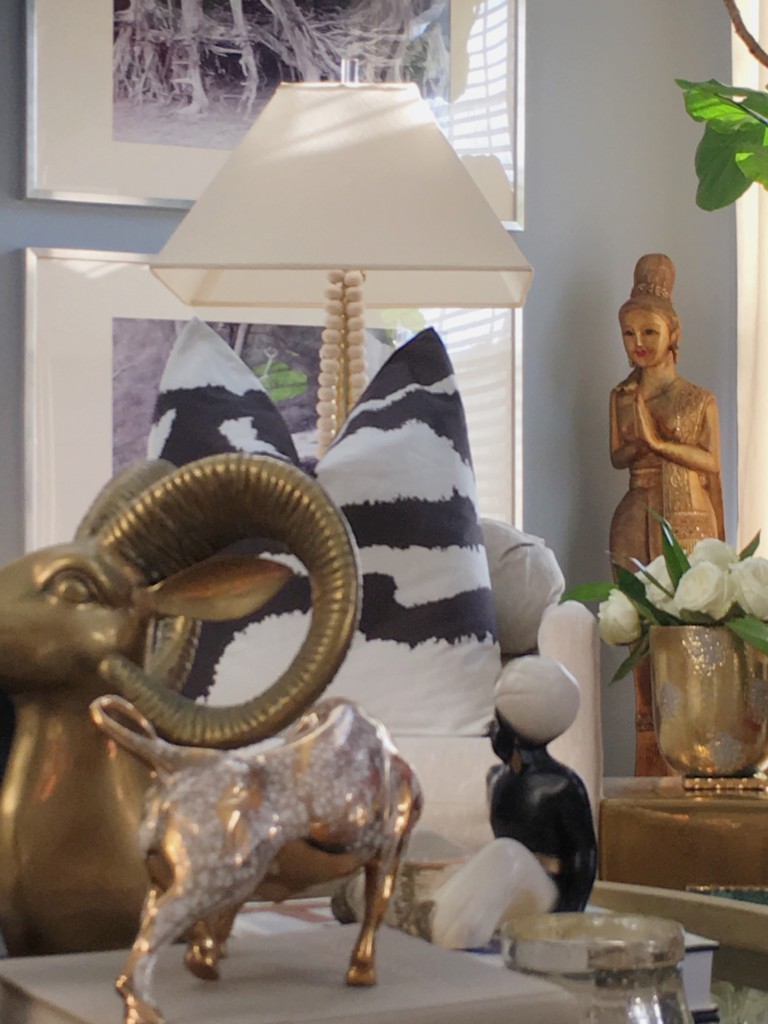 Traveling is one of the sweetest treats in life. Being able to see and experience other cultures enriches your own worldview, and those memories will always stay with you. Of course, not everybody is able to travel the globe every few months. Some people don't get the luxury of seeing the rest of the world even once. But that doesn't mean those people cannot channel their wanderlust when decorating their homes.
A well-traveled look in the home is a sought-after style because of its worldly feel. It makes your space much more unique, and you're able to showcase various interests with items gathered from all around the world. However, if you haven't been able to country hop just yet, you might feel that you're missing out. Cure that FOMO of yours by creating a well-traveled look in your home regardless of whether or not you've seen The Great Pyramid of Giza. Everyone deserves an interior they're proud of.
We had Ariene Bethea of Dressing Rooms Interiors Studio give us her best tips on curating a well-traveled look, no matter how near or far you've ventured. Bethea scopes out one-of-a-kind vintage designer and designer-inspired finds for her shop, located in Elizabeth (1942 East 8th Street). She also offers a variety of design services for those seeking to spruce up their spaces. Here's how she says you can cultivate a worldly presence in your home.
Why would people want a well-traveled look in their homes?
Ariene Bethea: Adding authentic ethnic pieces to a space adds another dimension and layer to the room design. It adds character and, oftentimes, texture and color.
What are three "musts" when creating a well-traveled look?
AB: For me, well-traveled means the addition of ethnic pieces from all over the world incorporated in the design of a space. The easiest way to do this is with these three items:
A rug

Statues or figurines

Art or masks
What's your advice for those who are afraid it will look corny or fake if they have not traveled?
AB: To ensure that you are creating an authentic well traveled looked in your home, my best advice is to shop vintage. Many of the vintage pieces you find have been gathered from estate sales of people that have, in fact, traveled all over the world. Speaking from experience, I've often purchased items from estate sales of homeowners that have traveled all over the world for their jobs. If you attend an estate sale, just ask the estate sale company about the history of the pieces. They typically have a wealth of knowledge.
Any other advice?
AB: Don't limit yourself to one country—you don't want the room to look like a theme. Mix your finds from all over. Africa, Morocco, Asia… it all works together.