How to Help Kisha Dawkins
One family's story led many readers to offer assistance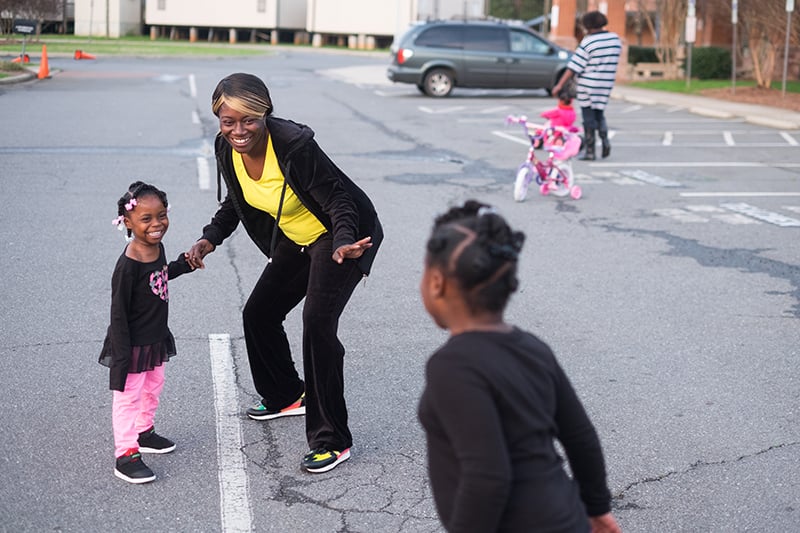 The February issue of Charlotte magazine made two things very clear: Our city has a problem with economic mobility, and its residents are extremely generous people. This is evident in the response we've received to the feature story about Kisha Dawkins, a working mother in east Charlotte raising three daughters on $12,000 to $15,000 a year.
Within days of the magazine hitting subscribers' mailboxes, the emails from readers arrived. "How can we help?!" wrote Julie Johnston. "Straightforward question, but as a mother, too, what can I do to help this family?"
The story described what life was like for a family living below the poverty line. It's harder to escape poverty in Charlotte than in any other big city in the country, according to a 2014 study by researchers at Harvard and UC Berkeley, and Kisha lives with that fact every day.
She wrote personal thank-you notes to every reader who offered her assistance. And yesterday, she set up an online fund to accept donations. You can donate here.
Here's one of the thank-you notes she sent. "Good afternoon, I was wanting to thank you personally for thinking about my family. I appreciate your concern, compassion, and thoughts toward us. I'm not sure how to accept help, and am grateful for anything you would like to do for us. Your expression of hope is greatly appreciated. MAY GOD CONTINUE TO BLESS YOU AND YOUR FAMILY!!!"