How to Host an Al Fresco Dinner Party
Ahh, the great outdoors.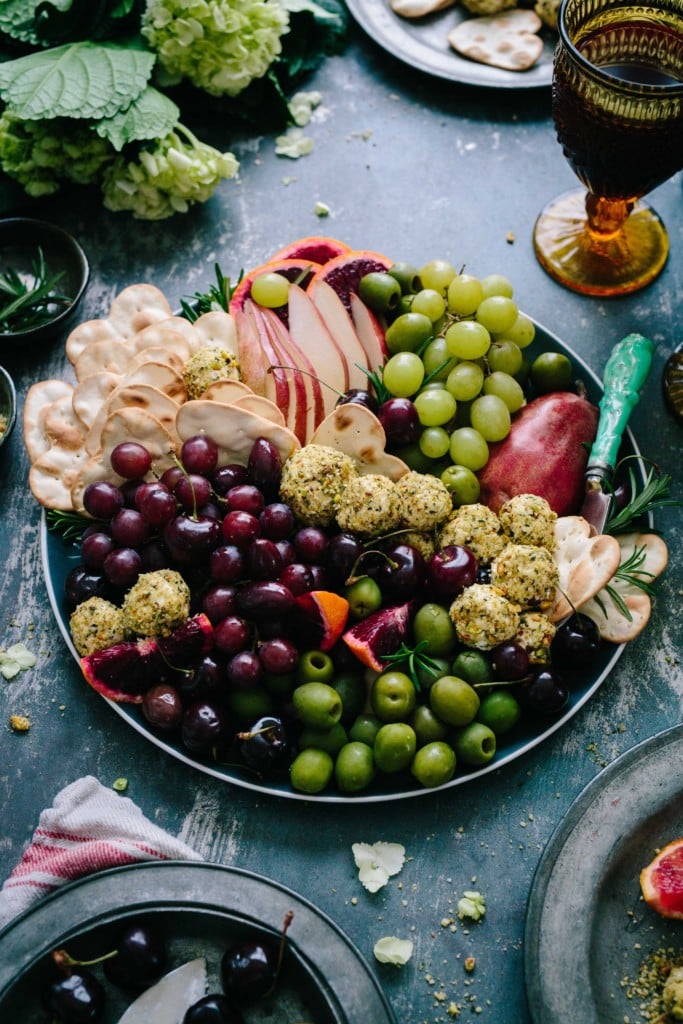 During the day, Charlotte summers are something fierce. But when the sun begins its retreat beyond the horizon, there's a tranquility that settles the scene and makes being outdoors actually bearable. If you've been pining to find a way to spend time outside in these dog days of summer, we've got a solution for you: throw an al fresco dinner party.
Not only does it give you an opportunity to show off those home improvements you've been working on (and that thriving garden!), but this idea also lets you remind everyone, once again, that you are the hostess with the mostess. Plus, your guests will love this stylish way to dine. If you're worried about how to pull off such a special experience, worry no more. We're about to tell you exactly what you need to do.
1. Bring the indoors out
A lot of times in interior decorating, we like to talk about bringing the outdoors in. However, in this case, it's quite the opposite. To create a quaint dinner setting in the comfort of your backyard, go ahead and bring your regular dining furniture outside. It will ignite extra charm as opposed to just using loungey outdoor furniture—trust us on this one.
2. Set the table
Layer the tabletop with a tablecloth of your choosing. It could be either a sweet white lace cloth or something suggesting "summer fun" such as a patterned or seasonally colored cloth. If you do choose white lace, consider perhaps adding a pop of color to assure guests that, no, this is not a surprise wedding. Then, after you've got the tone set with the tablecloth, don't forget to add fresh blooms to the center—just make sure they're not pollinator-friendly, otherwise, you might put your guests on edge when they hear buzzing. Tea light candles (bonus points for citronella-infused) are another touch we recommend.
Finish setting the table with none other than the plates and silverware. Notice how we didn't say plasticware. To make this evening feel elegant (yet still laidback), mix and match the glassware to give it dreamy garden party feel. Get out some cloth napkins, dainty napkin rings if you have them, and prepare each setting with care. Your guests will swoon over the set-up.
3. Keep it light
As for the food and refreshments, remember that light items will go over best. Nobody wants to dig their face into a rack of ribs at a delicate al fresco dinner party (although that sounds delicious). Instead, try a large summer salad and a tasty fish dish.
4. Do your guests a favor
If you really want to make this al fresco dinner party one to remember, gift your guests with small but thoughtful favors. To stick with the theme, give them a little potted plant of their own. You can even stick the plants in small bowls that serve as a doubly useful gift—be creative!
5. Remember the details
Lastly, take your guests' overall comfort into consideration. Have some bug spray on-hand for those who always seem to get bitten, and consider providing light blankets (you never know). To further cultivate comfort, plug in a fan nearby to give guests a refreshing breeze—they'll appreciate the thought. Another detail most people forget is overall ambiance, often amplified by music. If you have outdoor speakers or a portable one, get some cool jazz or ambiant music to set the stage for an unforgettable meal amongst friends.
Pulling off a successful al fresco dinner party doesn't have to carry the weight of a 6-course Christmas Eve spread. Just remember to set the tone with the right decorations and furnishings, provide seasonal eats, and give guests the right ingredients to have an absolutely wonderful summer evening. And, of course, enjoy yourself.