How to Make a Backyard Cocktail Garden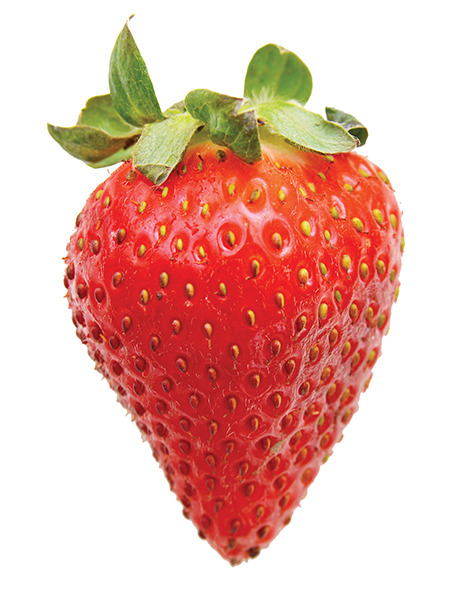 THE NEXT TIME you make a mojito or serve spiked lemonade, skip wilted supermarket herbs and fruit shipped from overseas in favor of ingredients from your own backyard cocktail garden.
"Fresh ingredients from the garden give your cocktails the most amazing flavors," says Sarah Turner Wells, general manager at Heirloom Restaurant.
The on-site garden at Heirloom supplies fresh herbs for the kitchen and the bar. Fresh lavender and elderflower are key ingredients in In Bloom, a cocktail made with gin, honey, and an herbal infusion. You don't have to be a mixologist to incorporate fresh ingredients into your favorite libations. Start your own cocktail garden with five easy-to-grow plants.
---
Basil // Sweet basil varieties such as Genovese have large, spicy-sweet leaves that can be muddled to add a flavorful punch to drinks such as a gin basil smash or gimlet. The easy-to-grow herb will thrive in full sun with moist soil; basil can also be grown indoors on a sunny windowsill.
---
Mint // Wells likes the "delicate flavor" mint adds to cocktails, including mint juleps and margaritas. Different varieties such as spearmint, peppermint, and chocolate mint have distinct flavors, so don't limit your cocktail garden to a single variety. Mint is best grown in pots because it's aggressive and can take over the garden.
---
Strawberries // Plant strawberries in March or April and harvest berries straight from the vine throughout the spring and summer (depending on the variety). Fresh strawberries are a sweet alternative to artificially sweetened and processed purees in daiquiris and Bellinis—but don't limit fresh strawberries to sweet drinks. "They are great in savory cocktails, too," Wells says. "With salt and gin, the flavor is amazing."
---
Lemon balm // This perennial herb is related to mint. "It's easy to grow in North Carolina and has a nice citrus, lemony, zingy flavor," Wells says. Lemon balm is great in fresh summer cocktails including a Pimm's cup or martini. Plant in full sun or part shade and well-drained soil, and it will thrive. Grow lemon balm in a pot outdoors and overwinter it in the house to have access to it year-round.
---
Rosemary // Fragrant and flavorful, rosemary pairs well with lime in a gimlet or with cucumber in spiked lemonade. Plants can grow up to five feet tall and, in Charlotte, rosemary is often evergreen. Use it sparingly in your favorite drinks. "The flavor is potent," Wells says.