How to Make an Allergy-Friendly Garden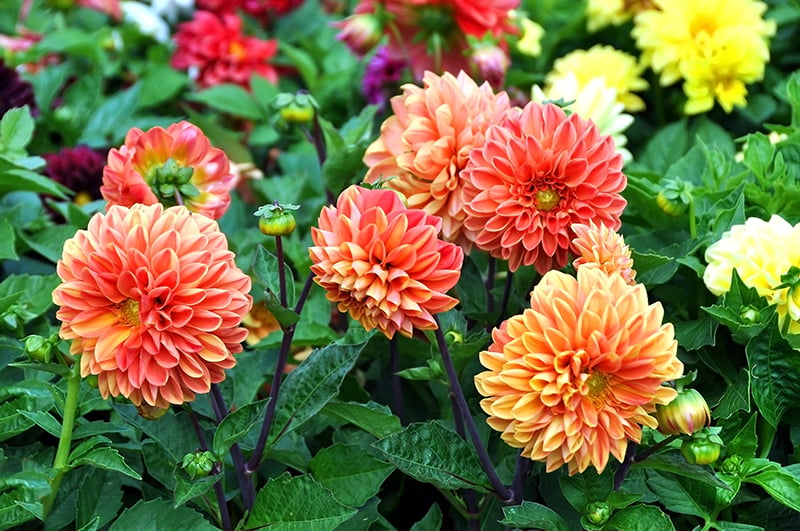 BEAUTIFUL LANDSCAPES can cause ugly symptoms for allergy sufferers—especially in Charlotte, where cars and sidewalks turn yellow-green in the fall and spring. If the mere mention of gardening sends you straight to the medicine cabinet for an antihistamine, there is hope.
"You can create an allergy-friendly oasis in your garden," says Thomas Ogren, a horticulturist, the author of The Allergy Fighting Garden, and the nation's leading expert on gardening and allergies. The solution, according to Ogren, is to remove all of the pollen triggers. We asked Ogren for five tips to make your garden more allergy-friendly.
Avoid "trigger" plants
Some trees, shrubs, and flowers are worse for allergies than others. Ogren created the Ogren Plant Allergy Scale or OPALS, which assigns plants a rating from one to 10; a higher score means a more allergenic plant. The worst offenders include the mulberries, juniper, and Bermuda grass.
Ogren also includes male species of red maple on his list of trigger plants. "They produce huge amounts of pollen that is highly allergenic," he says. Removing these allergy offenders from the landscape might be the best option. "If they are making you miserable, get rid of them," Ogren advises.
Choose low-allergenic plants
The American Academy of Allergy, Asthma, and Immunology has a great list of plants that produce little pollen on its website, aaaai.org. The group's top picks include dahlias, daisies, geraniums, hibiscus, iris, magnolia, and roses. "Most pollen won't even travel one block," Ogren says. "Filling your garden with low allergenic plants can make a big difference."
Cut the grass
Keeping the grass cut prevents it from going to seed, which keeps pollen levels in check. Instead of letting it grow, mow often. Remember, mowing could kick up pollen that falls from trees and lands in the grass. "You might want to hire a neighborhood kid to mow the lawn if your allergies are bad," Ogren says.
Keep allergens outdoors
Store your gardening gear, including gloves and shoes, in the garage, shed, or other outdoor location instead of tracking pollen in the house. If you suffer from seasonal allergies, shower and wash your clothes as soon as you're done working in the garden.
Monitor pollen levels
Carolina Asthma and Allergy Center includes pollen counts on its website, carolinaasthma.com. When the levels are high—even if your garden is filled with low-allergenic plants—it's a good idea to stay indoors.