How to Properly Store Your Grill for the Winter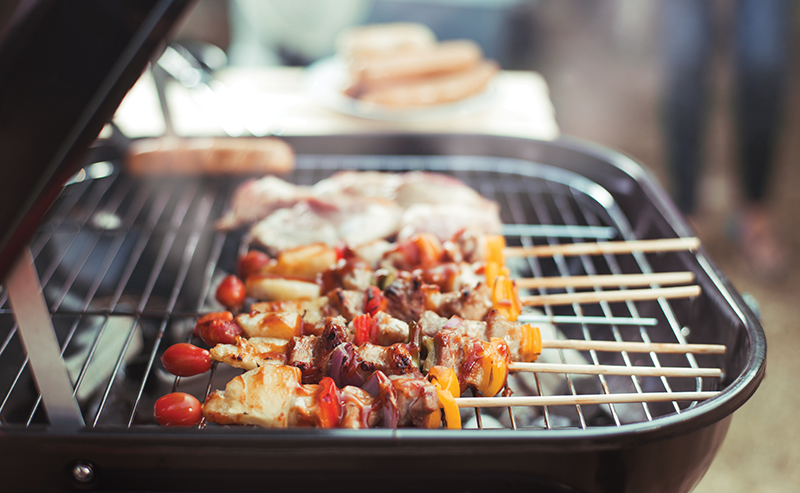 AFTER A LABOR DAY COOKOUT, you might think it's time to pack up your grill before the colder months roll in. Derek Utsey of Charlotte Grill Company advocates for year-round grilling, but if you're looking to store your grill in the winter, here are some tips to protect and extend the life of your appliance.
---
Completely clean the grill before storing it
Utsey says this is something that you should always do after using a grill, but "if you're going to put it up for the winter, do a heavy cleaning. Make sure all the food residue is burned off or cleaned out." There shouldn't be any evidence of hot dogs and burgers come springtime, so make sure the gas is shut off and remove any excess debris. "The drip tray or grease bucket needs to be emptied, too, so it doesn't sit all winter," he says.
Always keep your grill covered when it's not in use
"Ninety-nine percent of people are going to keep their grills outside," Utsey says. "All grills come with covers, and (the exterior) should be protected when you aren't grilling." Even better? If you have the ability to store your grill somewhere indoors, "it will make the grill last longer to avoid the winter weather."
Carefully check the grill come springtime
When it's time to grill again, take a few minutes to check your grill before rushing into cooking; weather may have affected it. "When you're uncovering the grill for the first time, make sure that the gas hoses are solid," Utsey says. "Check that there aren't any leaks, and make sure you have good gas flow before you try lighting it."