How to Recycle Properly at Home
Small mistakes can cause you to create extra waste. Here's everything you need to know to recycle properly in Charlotte.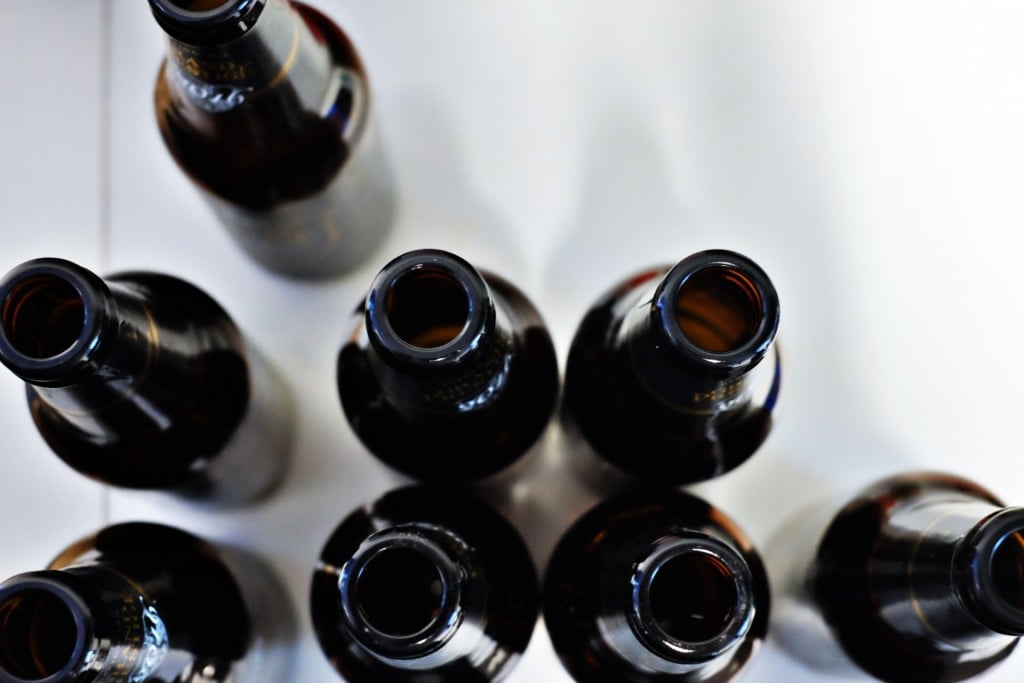 All the trash sitting in landfills is emitting harmful chemicals into the air we breathe every day. And, as talk of global warming continues to heat up, citizens are starting to feel a bit more pressured to do their part in preserving our quality of life. The good news is that you can help be a part of the solution instead of the problem if you learn how to recycle properly. And, once you get the hang of it, it's actually super simple! The City of Charlotte has provided rollout recycling containers to homeowners to help encourage this civic duty, so why not actually put your bin to use?
Though they can vary based on the exact place you live, the rules of recycling have generalities that should be followed no matter where you reside. The issue is that some people are still unsure about recycling the right way, which is a shame—all that work, and your efforts are still dumped into a landfill.
To make sure you're reducing waste instead of accidentally creating more, below you'll find everything you need to know about recycling in Charlotte.
What can I recycle?
There will be a few discrepancies depending on your local recycling program, but the City of Charlotte has tried to make it easy for residents to recycle. Here is what you can recycle in Charlotte, according to the City.
Aerosol cans
Aluminum containers
Bottle caps and lids
Cardboard
Glass bottles and jars
Juice boxes
Milk and juice cartons
Paper
Pizza boxes
Plastics 1-5 and 7 (see a rundown of the types of plastic here)
Spiral paper cans
Steel and tin cans
According to state law, plastic numbers 1 and 2 and aluminum should always be recycled. They should never be discarded in the garbage.
For a long time, it was said that you could not recycle your bottle caps because they were made from a different type of plastic than the bottle. After some equipment advances, you can now recycle your bottle caps! In the same vein, pizza boxes are usually a no-go because they contain grease and bits of food, but if the City of Charlotte says we can recycle them, then recycle we shall. It all depends on the equipment they use.
However, the only way to recycle locally now is to use the 95-gallon, green rollout bin that was issued by the city. If you have a red bin, you can use it to help collect recyclables in your home, but don't place it on the curb—green rollouts only. (If you don't have a green rollout bin, call CharMeck 311 at 704-336-7600 to request one.
In Charlotte, recyclables are collected every other week on the same day as trash and yard waste collection. To make sure you know your recycling week and collection day, you can enter your address in the GeoPortal system. Then, click Trash and Recycling. (FYI—the GeoPortal is very useful for other local information if you're curious about your property data, your nearest schools, parks, hospitals, and the like.)
How to prepare your recyclables
Half of recycling is collecting the right kinds of items that can be recycled. The other half is properly preparing these items so they can be collected and recycled without any issues. As mentioned above with the pizza box reference, you generally do not want food particles stuck on your recyclables. Additionally, here's a full list of preparation suggestions from the City of Charlotte.
Rinse and remove all food/liquid residue
Do not bag recyclables—place them loosely in the recycling cart
Do not overfill the recycling cart
Plastic bags and plastic film (wrappers, produce bags, etc.) are not eligible for curbside collection
Tear cardboard into small pieces that will fit loosely in the cart
Place your recycling cart at the curb no sooner than the day before your scheduled collection day, and no later than 6 a.m. on collection day
Place your recycling cart within six feet of the curb and at least three feet away from the garbage rollout cart, yard waste, and bulky waste

Make sure it's also three feet away from obstacles (mailboxes, phone poles, vehicles, etc.)
Do not block sidewalks

The recycling cart must be removed from the curb by midnight on the day of collection

A minimum $50 citation may be issued if you place the recycling cart out sooner than the day before your scheduled collection or leave it at the curb past midnight on your collection day
What can't I recycle?
So, you know what's good to throw in the recycling bin (after you rinse it, of course), but what about everything else? Here's a good overview of items not accepted in the Charlotte recycling program.
Appliances
Auto parts
Batteries
Bulky waste
Ceramics
Clothing or other textiles
Construction debris
Electronics
Food wrappers/plastic film
Garbage
Hoses

Bag hoses and place in garbage cart

Light bulbs
Mini blinds
Paper plates/cups/napkins
Plastic 6
Plastic bags
Plastic film (plastic wrappers or produce bags)
Plastic food trays, cups, and cutlery
Pots and pans
Shredded paper
Styrofoam
Tarps

Place these in the garbage cart or schedule for bulky waste collection

Wire hangers

Take these to dry cleaners

Yard waste

Place curbside in yard waste bin on your collection day
It may seem like a lot of rules to remember at once, but once you get started recycling, you will realize that it just becomes second-nature. Many of the recyclable and non-recyclable items are common sense. Plus, simply remembering the no-food rule will prompt you to rinse your recyclables without even thinking about it.
Recycling properly is one impactful thing you can do as a Charlotte citizen to help keep our environment lessened of pollution and other harmful by-products of waste.
To quote the late-and-great 1998 comedy "The Waterboy"… You can do it!