How to Throw the Best Brunch at Home
Because sometimes you just don't feel like making a reservation.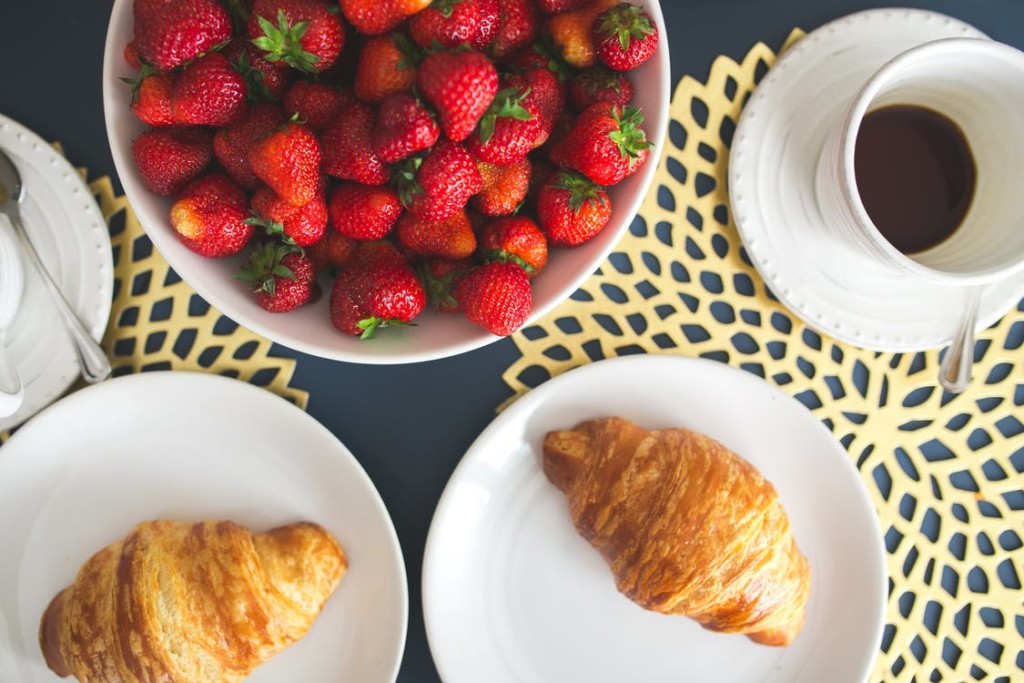 Ahhh, brunch.
A pastime millennials and housewives alike scramble over, securing spots at trendy restaurants for Instagram-worthy food snaps and a libation-fueled late weekend morning. While brunch has become a meal some people love to hate, those who have an ongoing love affair with the playful nature of the meal swear by its magical healing powers.
Hungover? Sip on the hair of the dog at brunch. Lonely? Invite friends to brunch. Hungry? Brunch, duh.
But what if you're tired of trying to beat the brunch crowd to your favorite spot? What if you're ready to try this brunch thing on your own? Hosting a brunch at home is not an undertaking for the weak, but it's an honorable endeavor indeed.
Consider this your "best brunch" checklist.
Booze Bar
Every great brunch place has a Bloody Mary bar, allowing patrons to create spicy, tomato-y masterpieces of their own. With an array of crunchy and delicious accessories to adorn your glass with, a Bloody Mary bar always widens the eyes of mid-morning imbibers. To compete with this novelty, you've got to step things up a notch. Create a Bloody Mary bar, but also add in a Mimosa/Bellini bar. Fill a few carafes with various juices—maybe even some reduced sugar varieties if you want to pander to the health-obsessed—and toss bottles of vodka, schnapps, and champagne into a tin bin with ice. This "serve yourself" aspect is not only fun for guests, but it also secretly gets you off the hook for taking care of people's drinks. Of course, don't forget to brew a big pot of coffee, too.
Buffet-Style Food
Unless you plan on hiring a catering crew to take care of the food, your best bet is to serve a variety of breakfast foods and let people help themselves. Throw some bacon in the oven, basket some croissants, and make a big batch of scrambled eggs. You can also make some french toast if you're feeling fancy, and—if you want to pander to the health-obsessed—put out some fresh fruit and a tossed salad. Don't forget butter, cream cheese, and jam options to complete the spread. It's totally fine if you want to ask for help, too—there's nothing wrong with enlisting a couple extra hands. You are about to put delicious foods in those hands, after all.
Easy Clean-Up
To reduce the chances of your kitchen looking like a total disaster by the time 2 p.m. rolls around, try to use as few dishes as possible, and remember that tin foil is your best friend. Be sure to prime every oven pan with foil first, and try to reuse mixing bowls where applicable (the scrambled eggs bowl can easily be reused for your french toast mixture). Then, have guests use paper plates so you're not stuck doing a whole load's worth of dishes. If you prefer to clean while people are still there, again: don't be afraid to ask for help. You're all in this brunch thing together.
Feel-Good Tunes
Don't forget that brunch is a morning party where laughs and stories will be shared. To set the mood, play some happy music. Whether you like country, acoustic, folk, or good 'ole pop hits, choose a fun playlist and let the tunes do the work. Spotify even has pre-made playlists called "Good Vibes" and "Have A Great Day," so if you're feeling lazy, there's no shame in using your resources. Just remember to find the sweet spot with volume—if it's too loud, your delightful morning soiree will feel more like a raging nightclub, and if it's too soft, you'll spend the majority of your time wishing it were louder.
Optional Party Details
Depending on how official you want your home-brunch to be, you can add in other party details as necessary. Maybe you'll want to send out an e-vite and specify a fun "dress code." Perhaps you want to decorate a little. There's no shame in making brunch a big deal, because, truthfully, it's the best time of the week for most. What is it the kids say these days? #BrunchSoHard.