How to Wear the Right Hats and Sunglasses for You–Shop Talk on Charlotte Today!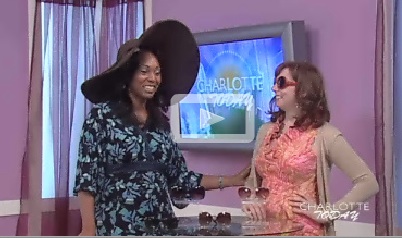 Need to protect yourself from Charlotte's blazing summer rays? Don't know how? No problem. Wide brimmed hats and sunglasses will do the trick and make you look glam, but only if you pick the right ones. With all the choices out there, you might need some help–and that's where we come in. Watch our segment from Charlotte Today on WCNC to find out how to sport these popular accessories with style. With our guidance your hat and sunglasses combo will be the envy of the town.
Here's the link! Watch away Shop Talkers!