"I Do" It Yourself …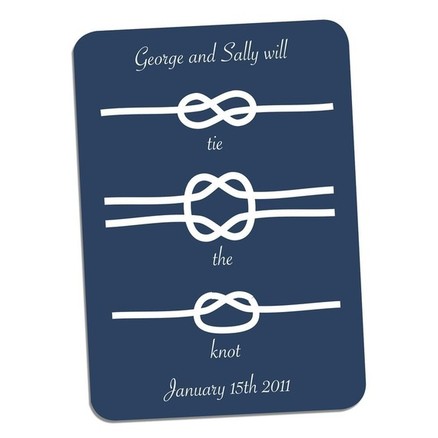 The creative name—I Do It yourself —piqued my interest. Then I visited their blog and the Wedzu.com shop and I couldn't get over how cute and creative some of their save-the-date ideas were. I learned more—like how you custom order your suite with your wording, colors ,and design and then they send you the digital files so you can print them out yourself on your home computer. Talk about DIY.
Designs take about a week and digital files can also be taken to a professional printer to be printed for you. Save the date and thank you cards are $13 each, menu cards are $18, guestbook wedding fingerprint trees are $20 and invitations are $26. Love the idea but want something different than the styles available? Custom designs start at $60.
Here's a few I favor … would you do it yourself with any of these?