If You Bid It They Will Come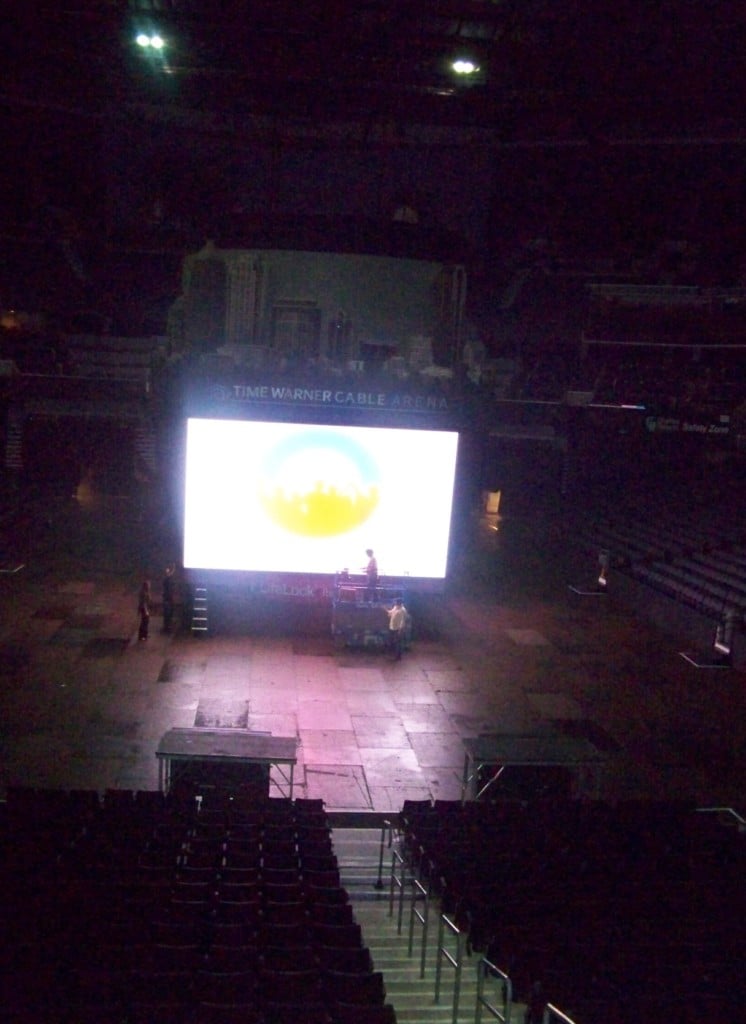 One of the reasons Charlotteans are excited the city is hosting the 2012 Democratic National Convention is the promise of tens of millions of dollars being pumped into the local economy, not only from when visitors arrive for the convention next year but also from the local jobs being created. Bidding for one of the largest contracts is underway.
The Democratic National Convention Committee held a walk-through yesterday afternoon at Time Warner Cable Arena for construction firms interested in submitting a bid for the event architect and construction manager positions. About two dozen representatives from firms from around Charlotte, the state, and the country attended the walk-through as they were shown several facets of the arena's layout.
The chosen contractors will oversee the temporary modifications to the arena for the convention, which will include upgrading the wiring, removing seats, building the main stage, converting the suites into studios for national media, and other architectural and design work. It's a multimillion dollar contract.
I captured the video below of DNCC Chief Operating Officer Theo LeCompte answering questions from reporters regarding the bidding process and what the upfitting to the arena will entail.
Interested contractors can submit their bid for this project until September 30 by visiting demconvention.com/vendors.asp.