If you can't buy an art collection, win one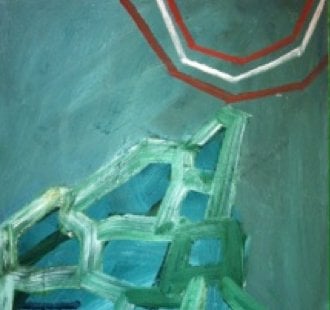 Cultivating an impressive art collection can take years and cost a fortune, but Charlotte Viewpoint has created a shortcut: just win it.
As part of its Instant Art Collection raffle next week, the online culture magazine will raffle off $10,000 worth of original works from local artists to one lucky ticket holder.
The event will be held January 10 from 6:30 to 8:30 p.m. at the Foundation for the Carolinas, 220 North Tryon Street. The collection has been culled from an impressive array of artists who work in several different mediums.
Those artists include:
Tickets for the raffle and event are $75 each and include an open bar, appetizers and a chance to meet with some local artists and Charlotte Viewpoint writers and editors. Extra raffle tickets are sold for $25 more.
This is the first big event for recently-appointed Charlotte Viewpoint Executive Director Marc Gustafson, and he hopes it can help connect artists to the community.
"I want this to be a place where people can have a chance to meet and talk to the artists as well as our writers and video producers," Gustafson said this week. "It's about allowing people to make those connections."
This is Gustafson's first role with the magazine but not his first in Charlotte's art world. Gustafson was a board member at the McColl Center and ran the South End pop-up art gallery called Pantone 278 where he worked with many of the artists who donated work for the raffle.
For those not graphically inclined, Pantone 278 is the color code for Carolina Blue. Gustafson is a proud University of North Carolina-Chapel Hill alumnus.
To register for the event, purchase your tickets or for more information visit www.charlotteviewpoint.org.