If You Loved Him in Blade Runner …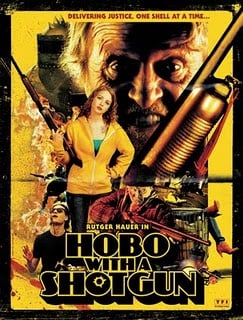 … you may also love him in the decidedly different Hobo with a Shotgun.
Rutger Hauer is probably best known for his role in the classic 1980s Ridley Scott film Blade Runner. A more recent film is a classic of a different sort.
The title gives you the gist of the plot. A homeless vigilante (now, there's a character you don't often see) brings justice to crooked cops, pedophile Santas (a character you do often see), and other scumbags.
The film is at CrownPoint for one showing only — on Aug 25 at 7:30 p.m. You can thank Back Alley Film Series for bringing such unusual fare to town. The group's first screening, Trollhunter, sold out last week. Details.