Immigrant Song
A task force report illuminates how immigrants are changing Charlotte's identity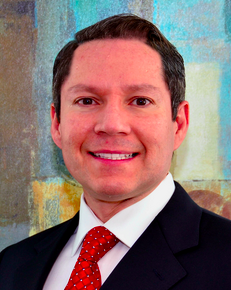 Charlotte's Immigrant Integration Task Force made 27 recommendations to the City Council on Monday, and of course one of the 27—a proposed voluntary city ID for immigrants, mainly those in the country illegally—is dominating the discussion.
But you'd be making a mistake by not looking, and looking closely, at not only the Task Force recommendations but the facts they're based on. The City Council formed the group, chaired by attorney Stefan Latorre, in late 2013, and their initial report to council members Monday laid out the multiple ways in which Charlotte's immigrant population is changing—and how it's changing Charlotte.
Example: In 1990, foreign-born people made up 35 percent of Mecklenburg County residents. By 2013, that percentage had risen to 13.9—accounting for a quarter of the county's population growth.
Latin American immigrants are the most common, accounting for just more than half the total immigrant population in Mecklenburg County. But Asians—mainly from India, Vietnam, and China—make up a significant chunk as well, 27 percent. Africans, mostly from Liberia and Nigeria, make up a little more than 10 percent.
Here's one that made me cock my head: Charlotte has a higher percentage of foreign-born residents than Philadelphia, Milwaukee, Detroit, or Portland, Ore. And another that defies what most of us think of when we hear terms like "immigrant community":
[T]he traditional immigrant settlement geography where newcomers reside in homogeneous neighborhoods in the city center, commonly referred to as ghettos or barrios, is obsolete. Most of Charlotte's immigrants make their homes in suburban neighborhoods. They live in racially and culturally integrated communities. There are, however, Charlotte and Mecklenburg County neighborhoods that have attracted concentrations of immigrants. Specifically, some mid-20th century suburban areas including the Eastside, Northeast Charlotte, and the Southwest part of Charlotte are home to a mixture of new Charlotteans from around the globe.
On one level, that merely reflects housing prices, especially in eastern and southwestern neighborhoods where the solid post-war subdivisions of 1960 have decayed into the substandard or semi-standard rental housing of today. On another, it's an indication of how well and thoroughly immigrants have integrated themselves into the city's life.
One last thing I found interesting—the Task Force report makes clear that immigrants, more than native Charlotteans, are strongly entrepreneurial. "The rate of business ownership for foreign-born Mecklenburg County residents is higher than native-born residents, 11 percent versus 9.2 percent," the report says. Among the recommendations are the establishment of a "start-up row" of immigrant-owned small businesses in a vacant strip mall; and a program that allows neighborhoods to apply for designation as International Corridors. The city could help designees with grant funding, marketing and other services.
Why can't the city put those two ideas together and create an open Latin market of some kind on the old, vacant former Eastland Mall property? It's in the heart of the most affluent and longest-standing immigrant community in Charlotte. There's obviously plenty of space available. And unlike any of the other ideas floated for that property, it'd stand a good chance of drawing visitors from around the city and region, even if it was just a weekend thing.
Obviously, the city would love a bigger and more stable enterprise there, the better to rake in property tax revenue. But businesses that serve the growing immigrant community are part of Charlotte's future, as the Task Force report makes clear. And really, does anyone have a better idea for what to do with that land?