In Matt's Memory: The Story Behind Bella Tunno
Grieving over her brother's death, Michelle Buelow launched charities and a thriving business that clothes babies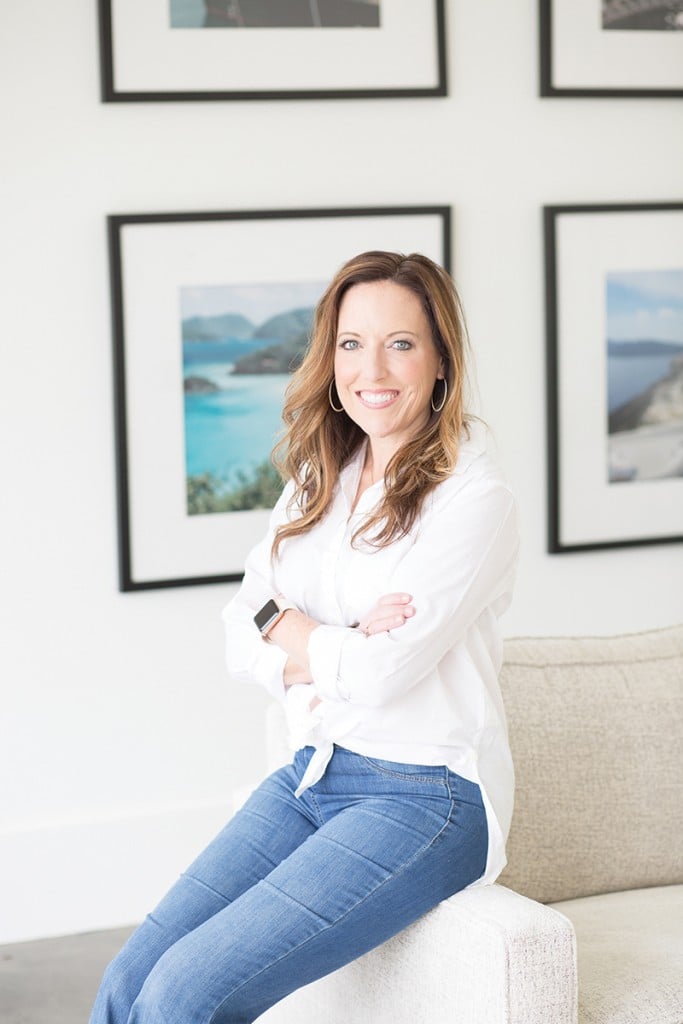 In 2005, Michelle Buelow was in a deep depression two years after her brother, Matt Tunno, died from an accidental drug overdose. She had just found out she was pregnant with her first child and wanted a venture that would allow her to honor Matt. "I would have sold tires or toilet paper if that's what it took," she says. "It was the mission I was committed to—the product was just the vehicle to get there. My endgame was to start a memorial fund in my late brother's name."
Her mom bought her a sewing machine to occupy her mind. "I awkwardly taught myself to sew, but I was terrible," she recalls. "I was making burp cloths and changing pads because I could only sew straight lines."
That year, she ditched the sewing machine, hired a seamstress, and began turning out fun, bright patterns from the bonus room of her Beverly Crest home. When friends and neighbors started to buy her baby gear, she knew she'd spotted a gap in the market. "All the baby products were pastels and gingham and teddy bears," she says. "When I found out I was pregnant, I realized my style wasn't out there."
At first, Bella Tunno sold mostly bibs and blankets in bold, colorful patterns that Buelow, 44, describes as Pucci-meets-Lily Pulitzer. She and her staff of nine, all women, made products they wished they'd had when their kids were babies. Over the last 15 years, though, she says the line has morphed into more functional silicone products, like their bestselling Wonder bib with phrases like "cheeks for weeks" and "baby got snacks."
"Our products are meant to be conversation starters," she says. "They have cheeky sayings that remind us how fun kids are and that we need to have a sense of humor with parenting."
Some of the products speak to bigger issues, like the Kindness Collection and the Little Activist Collection, which she launched in response to the Black Lives Matter movement. Bibs have messages like "the future is equal," "feMINIst," and "me for president." "It's never too early to take a stand for what you believe," Buelow says.
Today, Bella Tunno sells its products in about 3,000 stores, including Target, Nordstrom, and Buy Buy Baby. But Buelow is most proud of her company's commitment to giving back. From its launch, the business donated a portion of every sale to the Matt Tunno Make A Difference Fund, which focuses on drug and alcohol abuse prevention. In 2014, she and her team shifted their focus to childhood hunger and launched the Buy One, Feed One campaign. In partnership with Feeding America and the Global FoodBanking Network, Bella Tunno donates one meal to a child for every product sold. As of August, they'd donated more than 4.5 million meals, and all donations still go through the Matt Tunno fund. "Every check has his name on it," Buelow says, "and it's a really cool way to help keep his memory alive."
COVID-19 made Buy One, Feed One even more critical. One in four school-age kids could go hungry this year because school shutdowns have stopped meal programs, estimates No Kid Hungry, an organization that works to end child hunger in the United States. "COVID has not changed our giving model at all," Buelow says. "We still give one meal to one child for every product sold." Bella Tunno also donated $10,000 to the Feeding America COVID relief fund.
"The need is greater than ever," she says, "so we need to help more than ever."