In Pittsburgh Tragedy's Wake, a Writer Finds Healing in Charlotte's Jewish Community
'To build; that will be their consolation'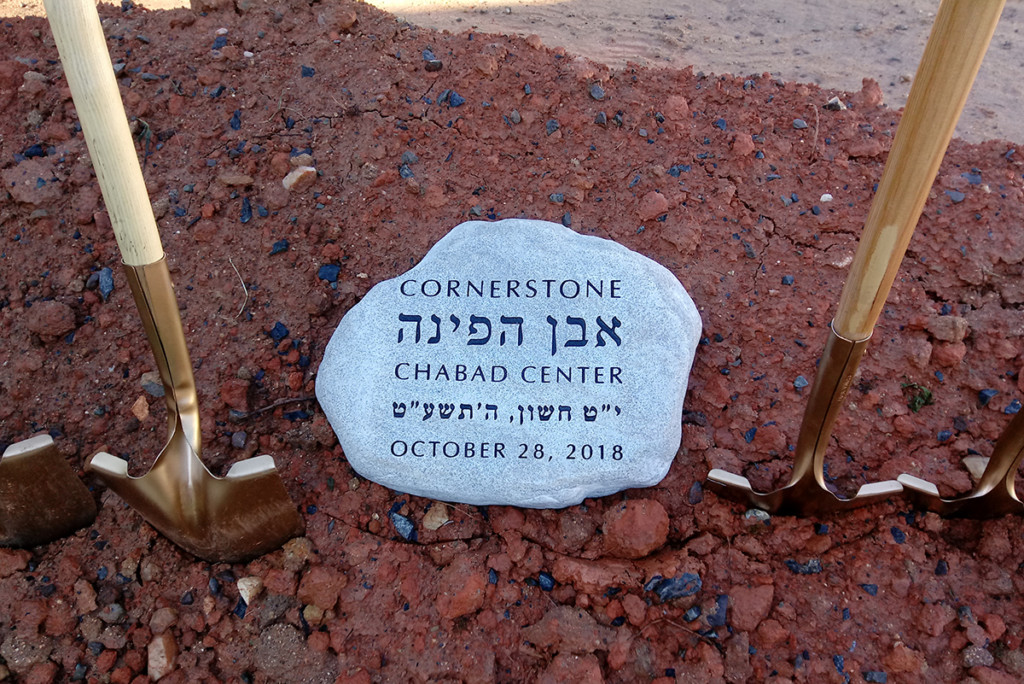 BARELY EIGHTEEN HOURS after a gunman spewing anti-Semitic vitriol murdered eleven and wounded six others in Pittsburgh, I stood outside with nearly 200 Jews off Sardis Road in Charlotte, attending a long-scheduled groundbreaking ceremony for the Chabad Center, a new home for the center of Orthodox Jewish life in our community.
The center is part of a larger campus in south Charlotte that houses Charlotte Jewish Day School and Congregation Ohr HaTorah, the area's Orthodox Jewish synagogue. The new venue will accommodate a sanctuary, auditorium, commercial Kosher kitchen, library, offices and meeting space. More than 150 Charlotte families comprise the membership at Ohr HaTorah, and many others use their facilities.
My heart ached just as it did after Sandy Hook. After Las Vegas. After Charleston. After Orlando. After Virginia Tech. After Stoneman Douglas High School. After all the others. And it aches even more knowing there are sadly so many more destined to come.
Yet here I was, with dozens of Charlotte Jews, bound not only by our faith, but our spirit, fellowship and belief in our obligation to improve the lives of others through good deeds.
Though grief and shock permeated this crisp October air, a phalanx of gleaming brass shovels stood ready to turnover earth on a new building that would serve our community. A lovingly inscribed cornerstone was ready to be placed, and those gathered would not be deterred.
I felt the solidarity and single-minded focus among those in attendance. But mostly, I felt my Jewish identity swelling within. Identity is everything for Jews. Heritage, tradition, and values define us. When our identity, beliefs or purpose is challenged, we stand in unity with strength and resolve.
I was steeled by the words of Rabbi Yossi Groner, director of Lubavitch of North Carolina and chief rabbi at Congregation Ohr HaTorah.
After praying for those impacted by the tragic events of the day before, Groner spoke of another horrific tragedy, decades ago in an Israeli village, where a terrorist had mascaraed scores of villagers in a mass shooting that left the entire country in shock and mourning.
"Those in the village received a telegram from the Rebbe (the late Menachem M. Schneerson, world leader of Judaism's Chabad movement), in it he said, 'To build; that will be their consolation,'" remarked Groner. "Whenever tragedy strikes we, the Jews are resilient. We mourn. We weep. We ask for better times. But at the same time, we don't give up. We go forward. And going forward in a positive way by saying no one can stop us."
Of course, Saturday's deeds, especially when combined with divisions surrounding the state of America's political discourse, are discouraging.
I resolve though however, to stand strong and to look for ways to build.
I'm doubling down on building relationships with those who may not look or believe like I do. I've set a cornerstone in my heart to reach out and be a community connector instead of pulling back.
I won't be shouting into the ether. I'll be listening. And building.