Incredible Antiques & Interiors Warehouse Sale May 12-14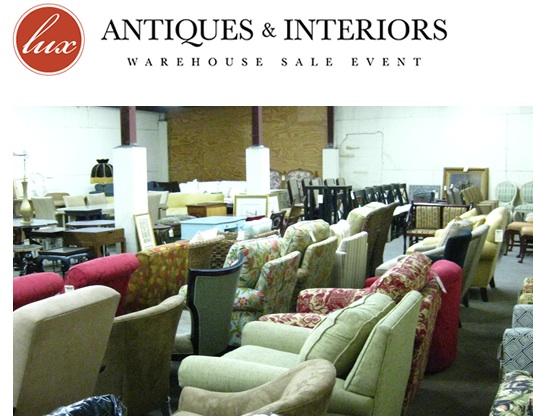 What do Lux, LaDonna, Circa, Acquisitions and Hotham have in common? They are all out of my price range. Until now! For just 3 days, these fab five (and 10 others) will be filling Lux's 7,000 square foot warehouse for their twice-annual blowout sale. We're talking 30-90% off of couches, chairs, tables, ottomans, fabric, lamps, rugs, pillows, art, mirrors—just about anything you can imagine. The warehouse opens each day at 9 a.m., but you may want to get there early on May 12 if you want first pick of all the goods!
129 Southside Dr. off of Old Pineville Rd.