Indian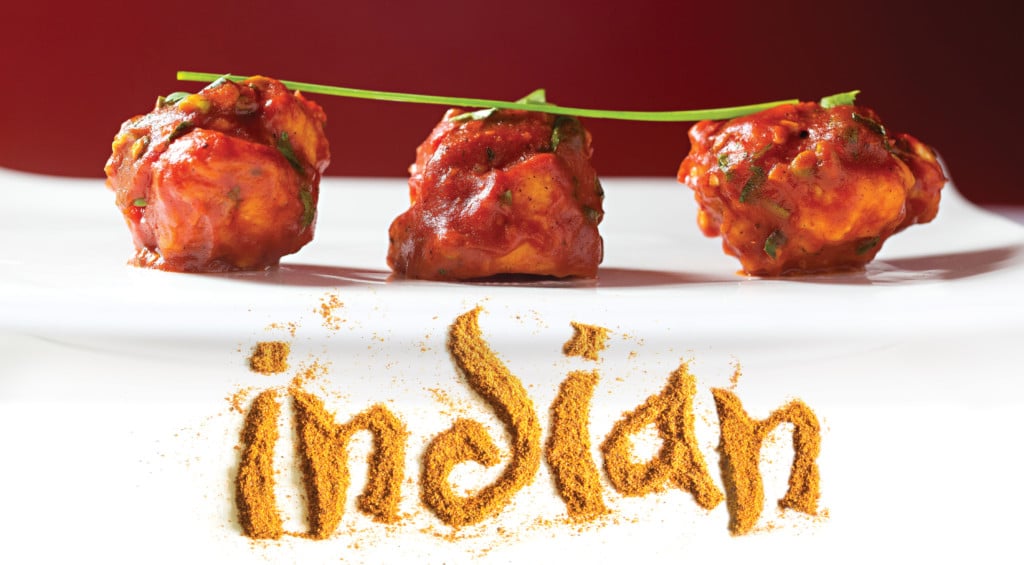 > Woodlands Restaurant
A taste of home can be a comfort for anyone—but it can be especially sentimental when home is 8,108 miles away. Sweta Patel, a native of Vadodara, Gujarat, in India, moved to Charlotte at age 21 to be with her husband and new family. With her parents still in Vadodara and a brother in Australia, Patel often dines at Woodlands for an authentic and comforting taste of her native cuisine.
Woodlands, on Albemarle Road, pulls its menu from the southwestern coastal town of Udupi, India. It's a land full of ancient Hindu temples and farmers who work soil the way they have for centuries. The food there is almost exclusively vegetarian—and Woodlands' menu reflects that.
Sweta, a practicing vegetarian (her husband is not, making for some compromises when it comes to meal preparation), loves the restaurant for the easy and authentic access to the food she grew up with. "We cooked a lot of north Indian dishes; the southern Indian dishes are the hardest to replicate. The vendors would set up stalls near our home [in Gujarat] and sell south Indian bites that you can just never, never quite make taste the same," Patel says.
She finds hints of those memories when perusing Woodlands' menu. The restaurant serves up dahi vada (fried lentil doughnuts), several varieties of dosas (lentil and rice crepes stuffed with any number of fillings), and pani puri, among other southern and some northern Indian dishes.
"When I taste authentic south Indian (dishes), it brings me back," Patel says. —S.N.
7128-A Albemarle Rd., 704-569-9193
---
> Copper
In a turn-of-the-century bungalow on East Boulevard, Copper has been turning out modern Indian cuisine since it opened in 2005. The menu includes classics, such as chicken tikka masala. But Copper also has modern dishes, including the Tawa Jhinga prawns and black sesame apricot chili glazed chicken, that meld Indian spice with contemporary plating. The desserts also straddle Indian tradition and modern fare: the "three excuses" includes honey-soaked pastry balls alongside a chocolate lava cake and a slice of Bailey's kulfi, a take on the classic Indian frozen dessert.
311 East Blvd., 704-333-0063
---
> The Blue Taj
In Ballantyne, the Blue Taj—sister restaurant of Copper on East Boulevard—has contemporary, colorful decor and a sharply dressed wait staff. The food has a more upscale feel here, with delicate plating touches that help make your meal memorable.
14815 Ballantyne Village Way, 704-369-5777
---
> Maharani Cuisine
In a Kings Drive shopping center in the Cherry neighborhood sits a restaurant named after the Hindi word for "queen." It's a warm space, with friendly service and terra cotta-colored walls. The daily lunch buffet offers biryani, tandori, butter chicken, black chana, and kheer, Indian rice pudding. Each diner also receives a fresh, warm basket of naan for sopping and dipping. Dishes are available for dine-in and take-out.
Kings Court Shopping Center, 901 S. Kings Dr. Ste. 115, 704-370-2455
---
> Persis Biryani
The TVs in this small eatery are always tuned to the quick beats of a Bollywood dance video or a rousing game of cricket, no matter which location you visit. At the lunch buffet, dishes range from classic chicken and goat biryanis—a slow-cooked rice dish—to house-made paneer, curry, and tandori dishes. For dinner (either take-out or dine-in), experimental diners should try the lamb vindaloo spiced Indian hot, which sits in a deep red chili, garlic, and vinegar sauce.
14027 Conlan Cir., Ste. A-1, 704-817-8198
3130 Driwood Ct., Ste. B, 704-716-7001
Latta Arcade, 320 S. Tryon St., Ste. 116, 980-833-1770
---
CHARLOTTE'S ASIAN CUISINE: A GUIDE
---
---
---
---
---