Inner Circle's Last Dance
Popular Charlotte party promoters to hold final event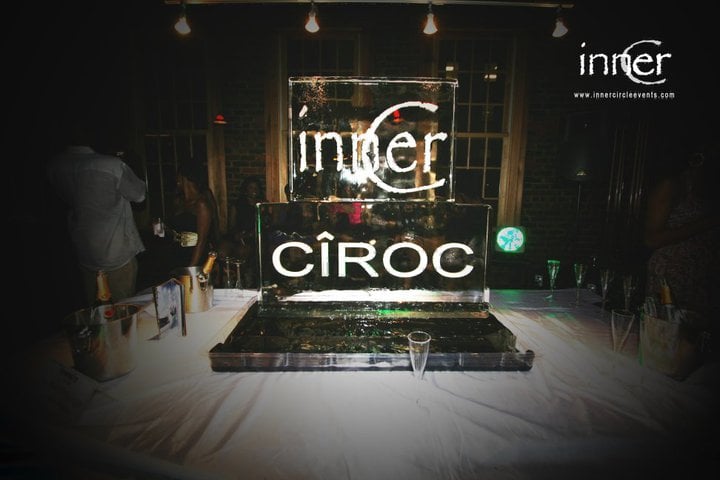 Inner Circle Events is having what it says will be its final party this Fourth of July weekend. After seven years as one of Charlotte's most popular party promoting companies, the team is hosting The Black Swan Song this Sunday, July 3, 10 p.m. at Butter NC. I'm sure hundreds of their loyal followers will be in attendance.
What you can expect Sunday night
There will be two DJs: DJ Bobby Drake will spin on level one, which has been dubbed as the Fade To Black Suite for the night. On level two a.k.a. the Nostalgia Suite, DJ AA will play music from "the Golden Era of Hip-Hop, circa 1994-2001." And if you need more to get you into the party mood, the event will feature epicurean dancers. Not to mention that it's being held at one of Charlotte's most exclusive nightclubs. Since Butter is usually closed on Sundays, the majority of the partiers on this night will be the product of Inner Circle's large following (and for most people, there's no work on Monday).
A limited number of advance general admission tickets are on sale for $20. If you want to be closest to the action and party in style, dance floor VIP tables, which include admission for six people, a bottle of premium champagne, and a bottle of top-shelf liquor, can be reserved for $600. Click here for purchasing options.
The history of Inner Circle Events (ICE)
Three young, African-American men—Adam Aberra, Sheldon Osborne, and James Rickmond—founded Inner Circle Events in the spring of 2004. Their mission, according to their website, was "to provide upscale social events for the young professional community. ICE was fundamentally created to bring focus to the growing young professional market of Charlotte, NC and its need for upscale progressive nightlife. Using the backdrops of the city's chicest venues together with the sounds of neo-soul, hip-hop, and R&B, ICE guarantees its clientele the best of today's music."
They accomplished that mission. When I moved to Charlotte in mid-summer 2005, Inner Circle was becoming a household name in terms of nightlife. They threw some of the best parties and held them at some of the finest venues. The crowds got larger and larger, and the quality was maintained. Beautiful women and handsome men, all well-dressed, flocked to their events. It was the budding social scene Charlotte was yearning for during the mid-2000s, before the city's nightlife became what it is today.
Inner Circle didn't advertise on radio or other mainstream media. Instead, they built their following through word of mouth and their email lists. If a friend forwarded you a flyer for an Inner Circle party and you attended the party and had a good time, the next time you forwarded the next party's info to ten friends. As they each signed up to receive the email blasts, the following grew. And then when social media, i.e. Facebook, began to explode, it became a virtual community of partygoers. Even out-of-towners, from South Carolina, Georgia, Virginia, and beyond would talk about Inner Circle parties they'd attended while visiting Charlotte.
Transforming Charlotte's nightlife
Inner Circle was at its peak from 2006 to 2009, and during that time, their style of play spawned many copycats. Other young promoters saw what they were able to do, and began their own ventures. Now, I'm not saying the Inner Circle guys were the first and only to do what they did in Charlotte, but they were among the best to do it—especially early on—and shaped the mold. More promoters got going and, as the saying goes, competition is good.
Each party had to be better than the last. Had to be at a more impressive venue. Had to have a bigger-name DJ. Last year during Memorial Day weekend, which is actually the last Inner Circle party I've attended, I went to the party they held at the 221 South Tryon Penthouse, which is the $4 million penthouse located above Emerson Joseph in the heart of uptown. It was one of the best parties I've ever attended in Charlotte.
That party was in 2010, but by then Inner Circle had begun to greatly scale back their number of parties. From what was about an average of eight to ten parties a year during their first five years, dwindled to about four a year during the last two years. From what I gather, the three guys running it began to venture out into separate things, leaving less time from what is the time-consuming process of planning and promoting large events together.
As Inner Circle fell back, other promoters stepped up even more. But also during the last two years, the number of bars and nightclubs in Charlotte have nearly doubled, so we patrons don't necessarily have to wait for a party to be thrown to go out and have a good time.
As Inner Circle gracefully bows out, they can hold their heads high knowing they left an indelible mark on Charlotte's nightlife. And you can help them say farewell this Sunday night at Butter.
Below is a promotional video they had produced for the party. (Warning: It plays Jay-Z's "Encore," which has a few profane lyrics, but otherwise is a fitting soundtrack.)
Butter NC, at NC Music Factory, 950 Seaboard St, buttercharlotte.com; Inner Circle Events, innercircleevents.com, Facebook.