Inside Facebook and Google at the DNC
I attended events put on by the number one and two most-visited websites in the world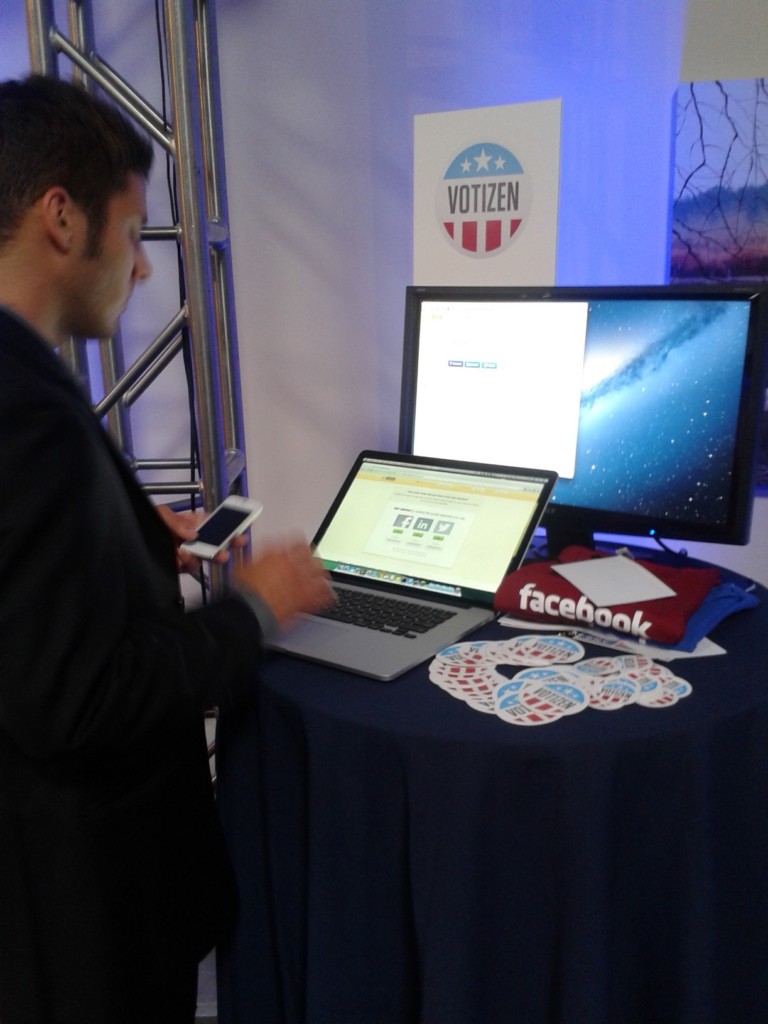 According to web information company Alexa, Facebook and Google are currently the number one and two most-visited websites in the world. I attended events yesterday the web giants are hosting while the Democratic National Convention is underway in Charlotte, coincidentally going to a Facebook event first and a Google event second.
Facebook hosted its "Apps and Drinks" private event at Elder Gallery in South End, with Facebook staff, members of the technology developer community, and special guests. Meanwhile, Google has set up shop on Tryon Street in Uptown in a massive tent that looks like it should be a permanent structure. Aside from the Google Lounge, where guests relax on futuristic-looking, Google-logo-colors-inspired furniture and plug in their gadgets, there was also a reception honoring African-American and Latino-American leadership.
Below are a few photos from inside the two events, along with a quick video of an impromptu musical performance.
Facebook goodies.

Facebook Vice President of Corporate Communications Joe Lockhart explains that politics is now both local and social.

The Facebook/CNN I'm Voting app being demonstrated.

U.S. Senator from New York Chuck Schumer dropped by the Facebook event.

Inside the Google Lounge.

Inside the Google Lounge.

A Google executive introduces singing group Limitless 5ive.

In this video below, I captured a snippet of Limitless 5ive, a male teenage singing group from Orlando, performing "Let's Do It Again Obama," their presidential election-themed rendition of the 1975 hit song, "Let's Do It Again," by The Staple Singers.
Stay up to date with Charlotte magazine's Democratic National Convention coverage at www.charlottemagazine.com/dnc. Follow me on Twitter @HollidayInk; email me at jarvish@grownpeopletalking.com.