Inside Olde Mecklenburg Brewery's Expansion to Lake Norman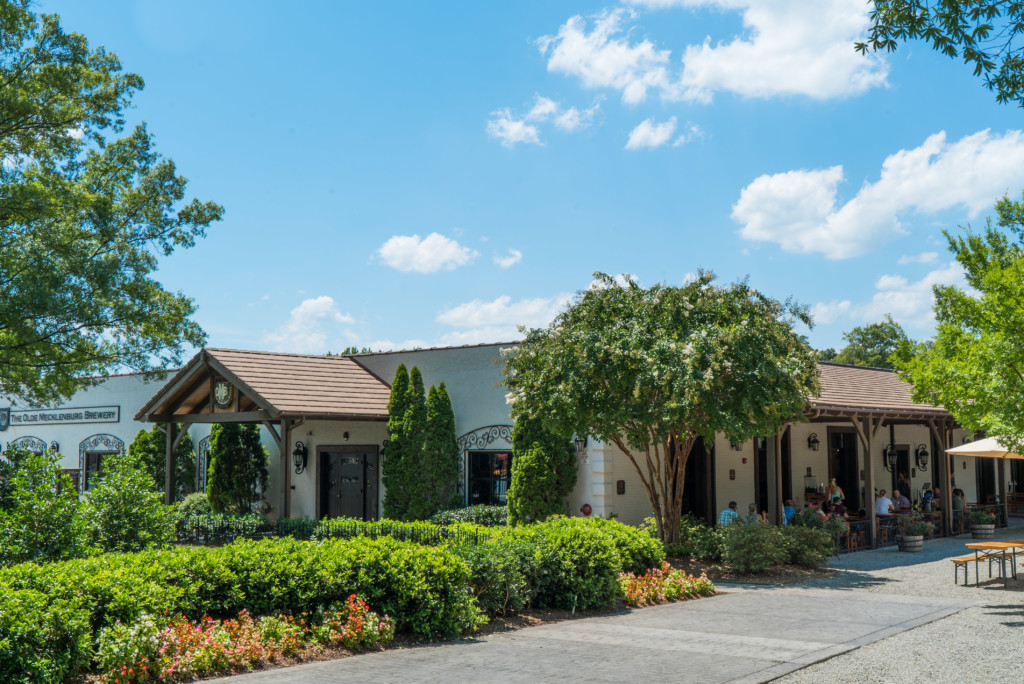 SINCE OPENING Charlotte's first brewery nearly 10 years ago, John Marrino has cornered the local market on German-style brews. Today, OMB is the most-ordered—and sold—craft beer in Charlotte. Marrino has gone from three employees to 150, and last year, he opened Captain Jack's Tavern in Charlotte Douglas International Airport. But he's not finished growing the OMB brand. Now he's sharing plans for his latest project—a 17-barrel brewery and restaurant in Cornelius.
When Marrino opened the Olde Mecklenburg Brewery in March of 2009, he had plenty of skeptics. Charlotte didn't have a craft beer scene yet, and many people weren't sure if a brauhaus and biergarten in Lower South End would last. But Marrino and his team saw something that perhaps those skeptics didn't: The beer industry was in the throes of a renaissance.
"More and more people were understanding the benefits of having your beer made locally," he says. "In the case of food, including beer, local simply means fresher. Beer is literally 'liquid bread,' and just like bread, beer tastes much better when it's fresh. Local beer is fresh beer, and fresh beer is better beer."
With so many breweries opening, though, Marrino sees the industry entering what he calls a "bubble phase." "Over the next few years, many breweries will face tough competition, trying to gain tap space in restaurants and shelf space in grocery stores," he says. "This will result in more pressure on everyone to get better—which is a good thing."
For him, getting better means expanding the OMB brand. He saw opportunity in the Lake Norman area, and in 2017, purchased 24 acres of land in downtown Cornelius. The property has old automotive parts factory, which Marrino plans to transform into a brauhaus and biergarten. He expects to begin construction on the building in late 2019. His goal is to be open by late summer of 2020, with the overall project costing between $8 and $10 million.
While it's still in the design stage, Marrino says the restaurant and event space will total approximately 25,000 square feet, with ample patio space and a large outdoor biergarten. He'll keep the site surrounded by a buffer of mature trees and woods to minimize any outside noise. "We also plan to put a path through the woods from our biergarten to the new greenway that's coming in Cornelius," he adds. "We want OMB's Cornelius location to be an oasis for the Lake Norman region."
As for the food and beverage program, he says the current OMB management team will work over the next year to build a world-class team for Cornelius, with some staff transferring from the LoSo location and more new team members joining in 2020.
With the exception of the brewing capacity, Marrino says the new spot will be similar to the flagship location with the same warm, cozy beer hall and the Munich-style biergarten. "We want everyone to have access to the same OMB experience," he says. "It's not easy for Charlotteans who live north of town to experience OMB's current location due to the region's growth and increasing traffic congestion, so we're excited to bring the OMB experience to them."