Inside Out 11M: Portrait of a City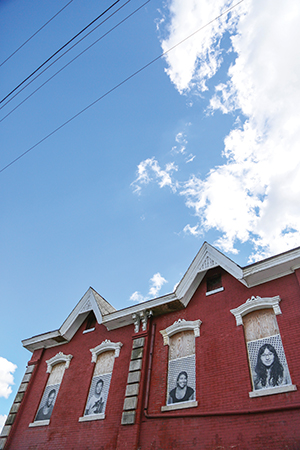 In early September, 181 Charlotteans lined up to have their photos taken in the back of a black-and-white polka dot van. Their smiling, waving, laughing faces were then pasted onto the walls of the Neighborhood Theatre in NoDa and the William Treloar House on Brevard Street uptown.
The photos are part of Inside Out 11M, a national public art project advocating for immigration reform. The Latin American Coalition helped bring Inside Out's traveling photo van to Charlotte, which joins at least 19 other participating cities. All residents were invited to pose, regardless of immigration status.
"The main goal for us is to use these photographs to help show Charlotte as a diverse city," says Armando Bellmas, communications director for the coalition. "We're all descendants of immigrants." View the photos online at insideoutproject.net/11M/location/charlotte.