Inside the Making of Haberdish's CBD-Infused Cocktail, The Apothecary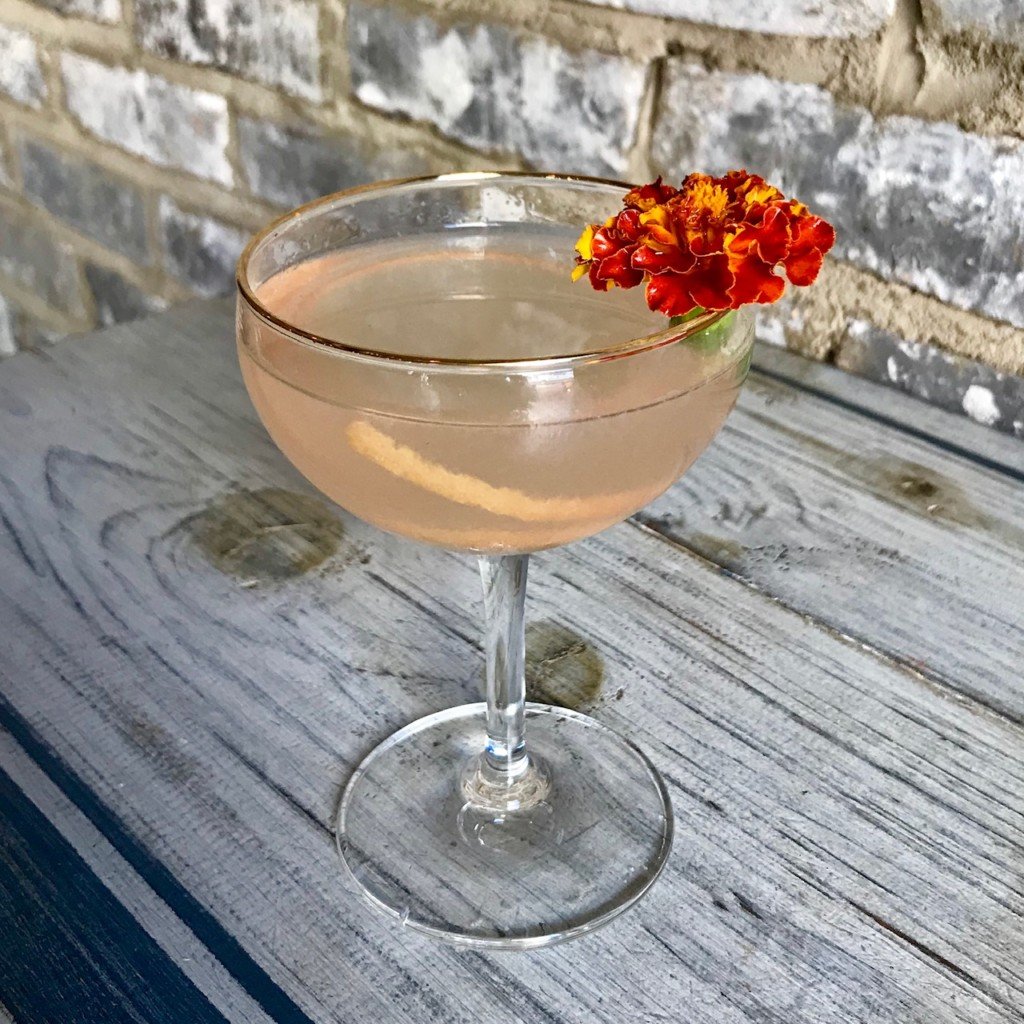 CBD: It's one of the most buzzed-about health and wellness trends of 2018, and this plant-derived elixir is turning up in a number of tasty treats, including smoothies, coffee, candy, and cocktails. If you're not yet familiar, Cannabidiol (CBD) is a natural, non-psychoactive concentrate extracted from the marijuana plant. (Think of it as a legal cousin of THC.) Thanks to its therapeutic benefits, CBD has surged in popularity, and while you shouldn't expect to get high, it may just help with inflammation, insomnia, and anxiety.
A number of Charlotte-based retailers now offer CBD oil, as well as a slew of CBD-infused products like gummy bears, protein powders, lotions, shampoo, and even dog treats. The simplest way to ingest it is by taking a few drops orally, but if you're looking to disguise the somewhat bitter taste, there are plenty of other ways to enjoy your CBD regimen. Just ask Colleen Hughes, head mixologist at Haberdish.
Her "Apothecary" cocktail ($15) combines prickly pear liquor, Conniption gin, Cocchi Americano, ginseng, bitter melon, ginger reduction, lime, and CBD concentrate for a fresh and avant-garde drink that her customers (and staff) have loved. "Haberdish has the pharma-apothecary look and feel, so this was the best representation of that idea as a drink," she says. "I wanted to do a CBD cocktail ever since I first heard about [CBD oil]. Specific liquors have their roots in medicine, and when you infuse them with alcohol, they deliver healing effects. So it seemed like a natural fit for this bar, because we're about drinks that make you feel good." (Get a look inside the cocktail program at Haberdish here.)
The Apothecary was nearly four months in the making. To educate herself on the properties of CBD oil, Hughes went to Electrick Avenew, a vape shop in NoDa that sells a variety of CBD products. Because oil isn't liquid soluble, her challenge was finding a CBD glycerin that she could blend into the drink. "There's a lot of medicinal ingredients, so the question was, 'how do I get them in?,'" she says.
Hughes had to handle her ingredients with care, which meant immersing them in a water bath to cook everything at a precise temperature. Then she used the "tincture" method of dissolving the liquid extract in alcohol before adding sugar to balance the bitter, and prickly pear liquor for heightened flavor. Some Cocchi Americano (a fortified wine flavored with herbs and spices) and an ounce of dry gin account for the drink's alcohol content, which she says is relatively low as far as specialty cocktails go. "A standard martini has two to three times the alcohol," she says. "I wanted to make an intentionally lower alcohol cocktail. This one was a labor of love, but I'm really happy with it."
Her customers have been thrilled with it too. "I knew a lot of people were interested in CBD, but there was the intimidation factor of walking into a store to ask about it," she says. "It can be expensive to buy a bottle of CBD oil, but a cocktail is an inexpensive way to try CBD and not spend $100." (Incidentally, Hughes says a $75 bottle of CBD oil lasts her about a week, and she can make roughly 150 drinks per bottle.)
Since unveiling the Apothecary at Haberdish in May, Hughes says it continues to be one of her strongest sellers. "It brightens the mind with the added benefits of CBD oil, and people have told me they feel better after drinking it," she says. One of her bartenders even reported feeling more relaxed and said it made the body aches go away. "I really do believe a little booze can do a lot of good and lift the spirits…and if we can get [CBD] into more hands as opposed to pharmaceuticals, I think that's a great trend."