Institutions
The November issue contains stories on two important civic institutions--The Charlotte Observer and Johnson C. Smith University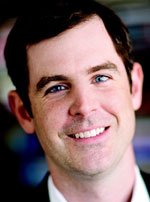 This issue contains a big story on a little paper called The Charlotte Observer. Walker Lundy, who worked at the Observer in the 1970s and went on to edit three newspapers, the last being The Philadelphia Inquirer, before retiring to the Lake Norman area, spent months reporting the story "Stop the Presses." Editor Rick Thames and Publisher Ann Caulkins offered Lundy unprecedented access, and Lundy interviewed more than twenty current and former staffers as well as national journalism experts.
What emerged is a picture of a newspaper that is much different from the Observer of five or ten years ago. As a result of massive cuts in both personnel and space for news, the paper simply does not cover the city as broadly as it once did. Of course, this is not new information. But this story presents a clear, comprehensive picture of what has been lost. Allow me a moment to say why this is important. It has become popular sport to say newspapers don't matter anymore. That's bunk. In Charlotte, the Observer essentially creates the news cycle. Even if TV or radio breaks a story, only the Observer has the resources to devote follow-up coverage and go in-depth on the issue. Smaller outlets, including digital-only, fill in some cracks with intensely local or niche coverage. And we certainly do our best to offer deep perspective on
important local topics and people (as well as recommend a good place or two to eat). But in the end, if the Observer doesn't think it's a story, it's not.
But what's also clear is that the Observer is not simply hanging on, hoping for a magical turnaround. Thames has remained committed to investigative journalism. It may pick its spots more, but I believe the Observer of today is in fact more aggressive than the Observer of ten years ago. Lundy's story also shows that Thames and his team are doing their best to innovate. They are collaborating with all sorts of smaller news outlets. They are using grant money to develop new initiatives that harness the power of the Web to gain a broader perspective on stories. Who knows if any of these efforts will translate to new revenue and eventually increased profits, without which the Observer will continue to shrink. But for now at least, it seems the efforts will result in better journalism, and that's a good thing for all of us.
We also have a story in this issue on Johnson C. Smith University and its newish president, Ron Carter. Like the Observer, Smith is an institution more than 100 years old that is entrenched in the civic fabric. You may not know much about it, though, because as Jarvis Holliday writes in "Answering the Call," it has largely kept to itself over the years Carter has set about to change that. Since Carter started two years ago, the school has opened its first building outside campus gates, and he has advocated for streetcar access to the school. Carter speaks often of leveraging the "social capital" of the long-neglected west-side neighborhood where Smith is located. If he can, it will benefit not only Johnson C. Smith but the entire west side, and, by extension, our center city. And these, too, are good things.