Ippolita Trunk Show at Neiman Marcus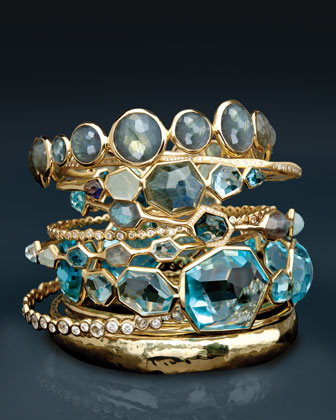 Snag some new, sparkly jewelry to get you in the holiday spirit tomorrow at Neiman Marcus' Ippolita Trunk Show (happening in the Jewelry section of the store). The Ippolita spread features sterling silver and semi-precious stones, along with gold and semi-precious stones from the 2011 line, and specially, from the "Wicked" collection. Stunning earrings, bracelets, and necklaces? I'd say that's just what the doctor ordered for a Wednesday.
The show will be happening all day (10 a.m. to 5 p.m.), so there's plenty of time to make a joy stop at Neiman Marcus!
4400 Sharon Rd; 704-442-7900