It Was Nice Having Your Headquarters For A Hot Minute, Chiquita
After less than three years in Charlotte, the company will now be based in Ireland. Here's why that makes sense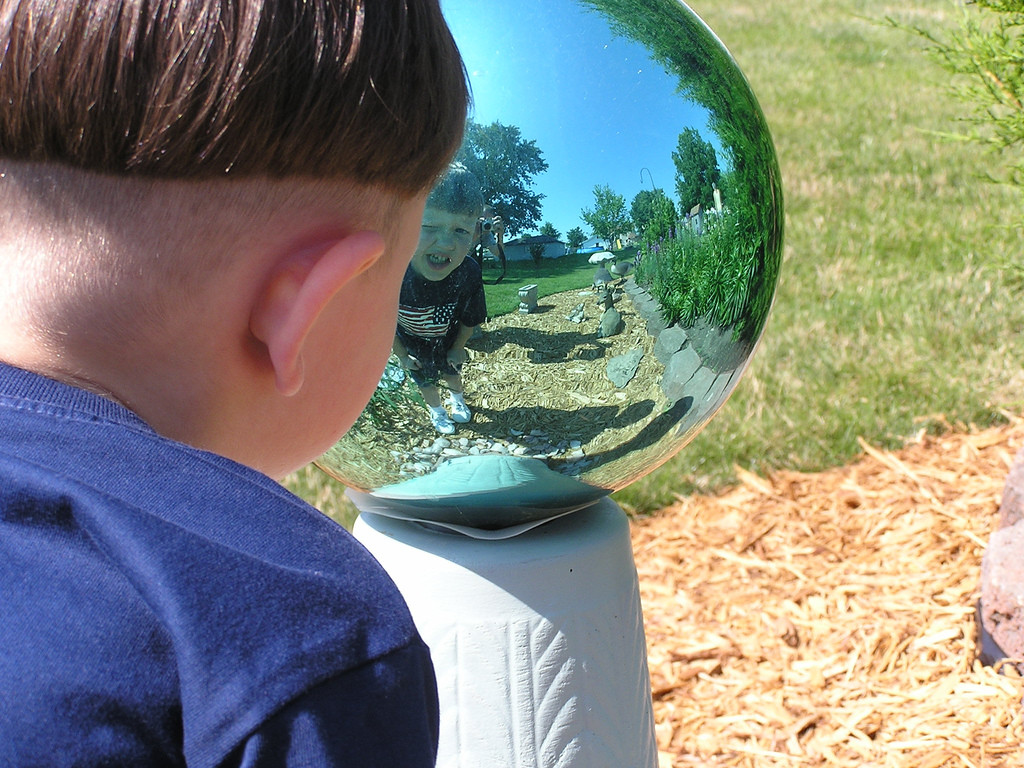 Corporate headquarters are like gazing balls. They're nice to put in your front yard, but it's hard to figure out exactly what effect they have on the rest of your lawn. Charlotte has dozens of headquarters, and keeps adding them at a pretty good clip, all of which I'm guessing has made it tougher to get time on the racquetball court at the Dowd YMCA.
I kid. I guess. Yeah, there's the whole thing about how terrific it is to have a CEO strutting around town, throwing their walkin' around money at performing arts centers and such. Yeah, I'm also conveniently ignoring the effect that the competing headquarters of Bank of America and Wachovia had on uptown Charlotte, what with the big buildings and all. And a lot of companies with headquarters here also started here, like Lance, Belk, Bojangles and, um, the first company alphabetically on the list, AEBN, which you won't find in any Charlotte Chamber literature (This link to AEBN's Wikipedia page is SFW, if you don't already know what they do). But when companies start looking around for a new home, cities just fall all over themselves, offering up incentives to get them to relocate. Over the last couple of years, Charlotte landed Electrolux (North American HQ), JELD-WEN (North American HQ) and Chiquita (SUPER AWESOME GLOBAL HQ).
About that last one. It was just back in 2011 when the company took more than $22 million in state and local incentives to move from the Queen City of Cincinnati to the Queen City of Charlotte. We made a really big deal about the day when the company unveiled its logo on their uptown headquarters in the NASCAR tower. We're happy about the 300 jobs that arrived. We kinda looked the other way on that South America stuff. But we made a really big deal about it, because unlike a lot of other companies that came here, you've actually heard of Chiquita.
This brings us to today's news. Chiquita is merging with an Irish company named Fyffes to form the world's biggest banana company. As part of the deal, Chiquita CEO Ed Lonergan will become the chairman of the board, while Fyffes' chief executive will become the CEO of ChiquitaFyffes, and the company will be based in Dublin, although it'll have executives in both cities. We reached uptown Charlotte leaders for comment:
CANCEL THE ST. PATRICK'S DAY BAR CRAWL, CHARLOTTE. CANCEL IT NOW.
There's a lot of teeth gnashing about this in Charlotte, but only Reuters explains why Chiquita would want to be based in Ireland:
The New York-listed combined company will have tax savings from being domiciled in Ireland, similar to U.S. drugmaker Perrigo's acquisition of Elan last year.
In fact, if you look down at the chart below, it seems like a no brainer:
Ireland, as you can see, has a much lower corporate tax rate than the United States and most of Europe. Apple's been hip to that fact for years, using the Emerald Isle as a convenient tax shelter. In fact, that company is now accused of convincing Irish authorities to to lower their supposedly unlowerable 12.5% rate, as explained by The Irish Times:
But it's Apple's ability to slash its Irish corporation tax bill in the years from 2004 to 2009 by reference to "income taxed at lower rates" which is far more problematical. It should have paid $890 million based at the 12.5 per cent rate but instead paid $36 million, which is much closer to the 2 per cent rate it told Congress that it had agreed with Ireland.
Note to self: Remember to ask for the Apple discount the next time I order a Guinness.
But back to woeful Charlotte. You know who in town stands to benefit from this? You guessed it, the damn airport. Back in 2011, Chiquita mentioned CLT's bevy of direct international flights as a reason why it wanted to move from Cincinnati, which has steadily lost flights over the years. And guess what? Charlotte-Douglas has direct flights to Dublin. Somewhere, Jerry Orr is sitting in his cave, cackling as he burns hundred-dollar bills for warmth.
All of this comes amid a string of disappointing earnings results for Chiquita and a recent report that an unstoppable banana virus could potentially wipe the fruit from the face of the earth. At least Chiquita's former CEO told me he's not worried.
@deftlyinane based on what I know, this won't happen in our lifetime, and you're likely younger than me. Good day!

— Fernando Aguirre (@FdoAguirreCEO) March 7, 2014
Phew. It's not the virus you need to worry about, Charlotte. It's the taxes.