It's A Mad, Mad, Mad, Mad, Mad World
Mad Monster Party puts Charlotte on the map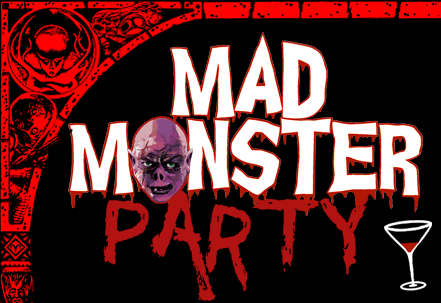 First, there was the CIAA tournament.
This fall, the Democratic National Convention will come to town.
But in between those big milestone events and economic drivers is the Mad Monster Party. If anything can combat the CH factor (the bothersome habit outsiders have of confusing the QC with Charleston, S.C. and Charleston, W.Va.), it's this mutha. It's described as "a retro monster celebration showcasing classic and contemporary creatures of the night (and day)." I just describe the March 23-25 event as freakin' A awesome.
The friend who alerted me to the mayhem (how am I not on this media list?) said, "Apparently there is an entire world of horror movie actors that I never heard of (I don't like the genre; real life is scary enough). I clicked on a random dude, Bill Moseley. Yale grad. Friends with Timothy Leary. Starred in Texas Chainsaw Manicure. Yes, I meant to say Manicure."
So, I went to the site and clicked around. Bill Moseley's not the only star scheduled to attend the big event. Does the name Ace Frehley ring a bell? The "Spaceman" from KISS is still around and will make an appearance at the Blake Hotel. Haven't heard much of Linda Blair since her head did a 360 pivot in The Exorcist? Well, now's your chance to catch up with her. Perhaps the biggest star to come to town for the event is Rutger Hauer of Blade Runner fame. Unless you count Traci Lords. She's big in certain circles.
How much monster can you fit in one 48-hour period? Oh just you wait. The website promises more than star power. There are panel discussions, a "Miss Horrorlini" bikini pageant, horror film festival, speed dating, an exhibit of live snakes and insects, and — well — isn't that enough? It would be for me, but event planners haven't stopped there. What's a party without karaoke? Make that skaraoke.
Ticket prices range from $20 for a one-day pass to $199 for a VIP (or, RIP, as they call it) pass. Ticket prices do not include autographs of or photos with celebrities. Those, of course, are extra.
If Charlotte can handle the Mad Monster Party, we may just be ready to host Obama and company this September.