It's Britney, Bitch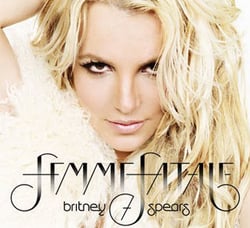 Say what you will about her vocal talent (it's questionable), parenting skills (they're sketchy), or choice in ex-husbands. (K. Fed deserves a spot in the Hanger-on Hall of Fame.) This former Mouseketeer has staying power.
Time was that some critics thought Britney would be on Celebrity Rehab by now. But, she's as relevant as ever and is a legitimate pop culture icon. And she's still drawing hordes to her shows.
She's bringing her Femme Fatale show to Charlotte on Aug 25. There are sure to be plenty of costume changes. Details here.
Don't ever count Britney out, bitch.